1 Minute Read
3 Reasons to Visit CRIO at SCRS 2022
SCRS 2022 starts next week. Here are 3 reasons to stop by Booth 401 and meet Team CRIO. We'll see you there!
Friday, Oct.7 at 10:30 am. Master Workshop #1 : How the World's Leading Vaccine Network Reduced Protocol Deviations by 40%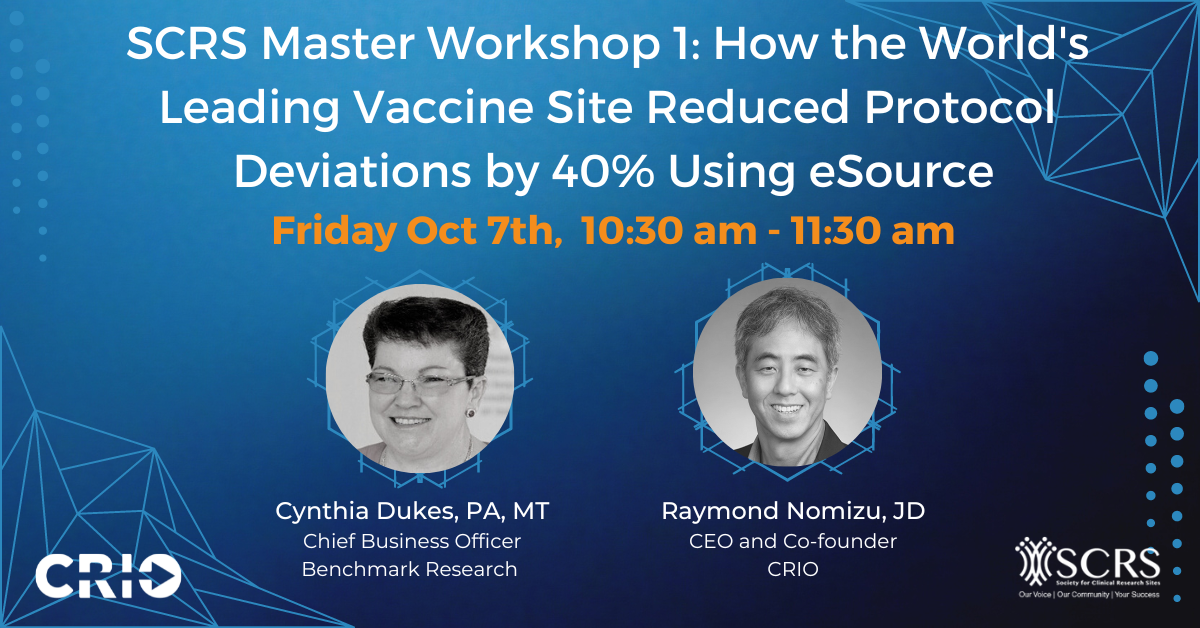 2. Meet the team behind the industry's leading site-based eSource technology. CRIO delivers a powerfully integrated eSource solution, built specifically for site workflows. Drop by Booth 401 to learn more. What's in for you? Sites using CRIO benefit from:

3. Visit Team CRIO at Booth 401 & leave your card for a chance to win a Nespresso Coffee Machine. Winner will be announced via email on October 10. Terms & conditions apply.