The First Electronic Delegation Of Authority Log for Clinical Trials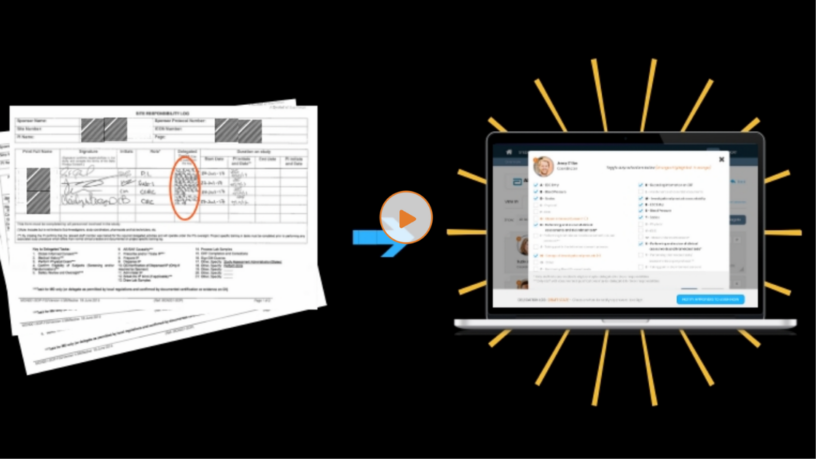 Boston, MA – The Delegation of Authority log is one of the "Essential Documents" in clinical research. In the DOA log, the Principal Investigator delegates study-specific duties to different members of the research study team. Each duty has a start and end date and should be signed off by both the Principal Investigator and individual delegate. If a staff member performs a duty that was not appropriately delegated, this is considered a major protocol deviation in the clinical trial.
Paper-based delegation logs (or DOAs) lead to all kinds of problems. At CRIO, we've developed the industry's first-ever electronic delegation log. Using our system, regulatory specialists can create duty codes; assign duties to study team members; copy duty profiles from one user to another; solicit and track e-signatures from the Principal Investigator and delegate; and view a list of all duties and the individuals who have those duties.