1 Minute Read
The Big Reveal – Coming Soon!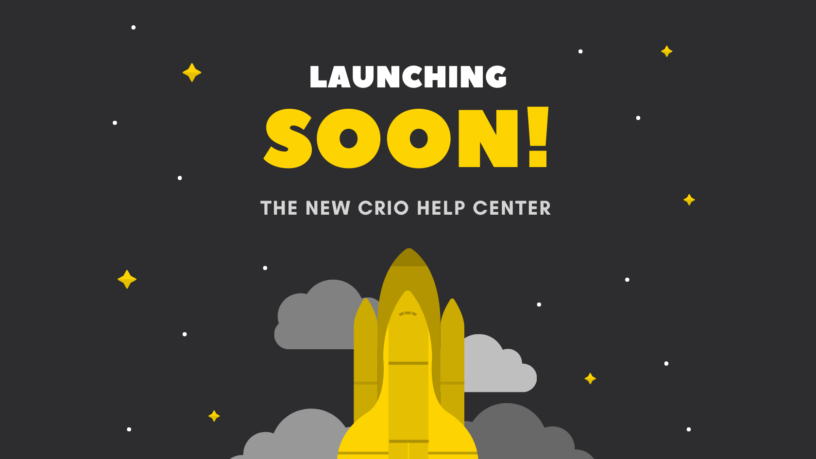 So long, to the old! Hello, brand new. 
True to our vision of constant innovation, we're excited to introduce, coming soon, our latest tool to help our community excel with CRIO – a polished, first-class Help Center. The Help Center is a robust resource area featuring a community-focused forum and member platform; a Learning Management System (LMS) for training and certification; and a comprehensive document center – all tied together by a powerful search engine that indexes everything from documents to FAQs.
What's in it for you?
Learn how to maximize CRIO's features so you can work faster and smarter. From attestation letters and SOPs, to certifying your staff on our FDA compliant software, CRIO's easy to navigate Help Center, designed with our users in mind, is the place to start. Here's a snapshot of what's new:
Personal Dashboard
Keep track of important news; announcements; courses; FAQs; and most recent documents, all from your personal dashboard. From training videos to SOPs, and so much more, we've put access to all of our most relevant documents at the tip of your fingers.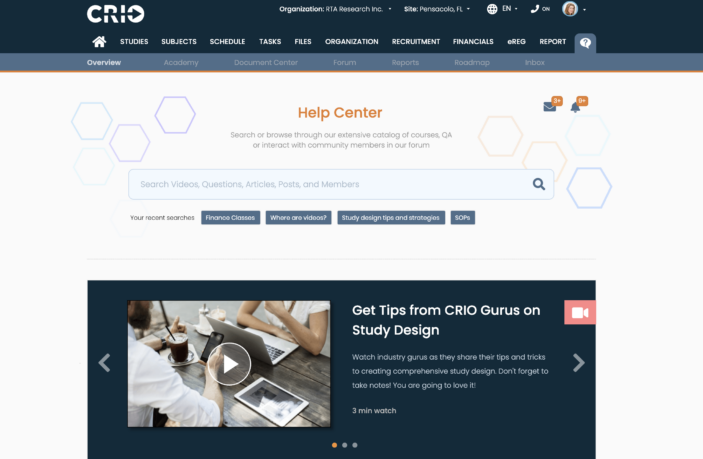 Learning Management Center (LMS)
CRIO Academy, the training and certification resource that you know and love, has a new home in our Help Center.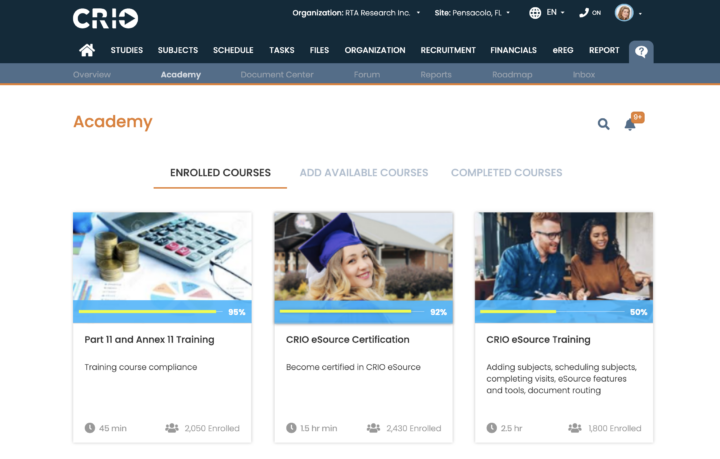 Community Forum
From a place to ask and answer questions, to general discussions and announcements from community members, the Community Forum is a one-stop hub for conversations. Use the Forum to gain new insights, network and establish thought-leadership. Build credibility and interest in your brand through participation in CRIO's private, online community.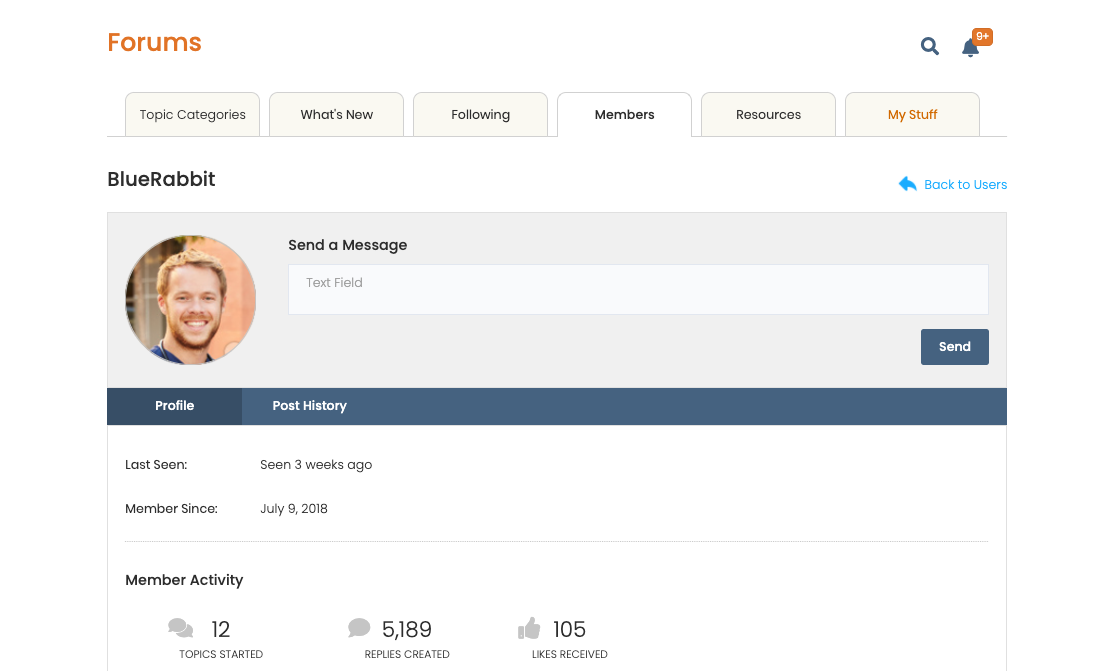 There's a lot of flexibility and customization that makes CRIO so unique. Layered on top of our dedicated customer support, now you can find the answers and resources you need on your own time, at your own pace, 24 hours a day. At CRIO, we're moving research forward.