1 Minute Read
eSource just got even better! Discover CRIO Publisher.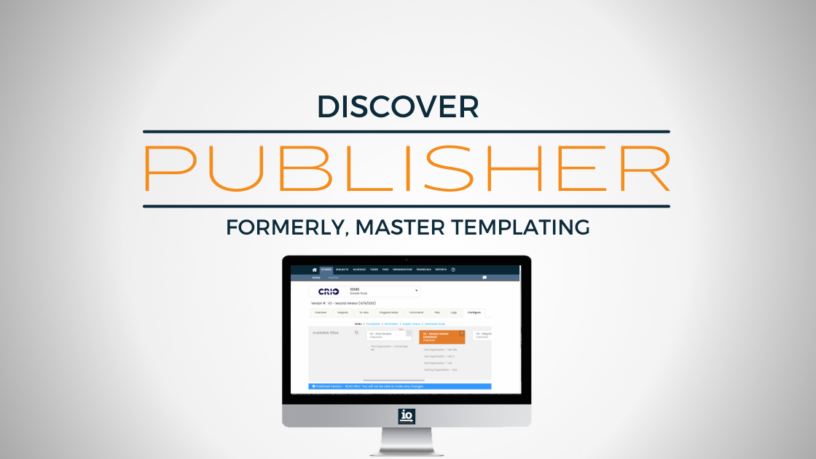 Introducing CRIO Publisher, our highly anticipated new release!
What's good?
CRIO eSource allows sites to build and save research-specific templates; capture data in real-time with protocol-specific edit checks; originate and respond to data queries; display automated audit trails; and share data with CRA's without privacy concerns.
What's great
CRIO Publisher allows eSource site networks, running the same study at multiple sites, to control the template and versioning across sites. CRIO users can now configure source templates, then create, copy and publish different versions of the templates to target sites.
We've taken eSource from good to great with this powerful new feature. Schedule a demo to learn more.