4 Minute Read
Find Your New Clinical Research Coordinators at This New Innovative University Affiliated Program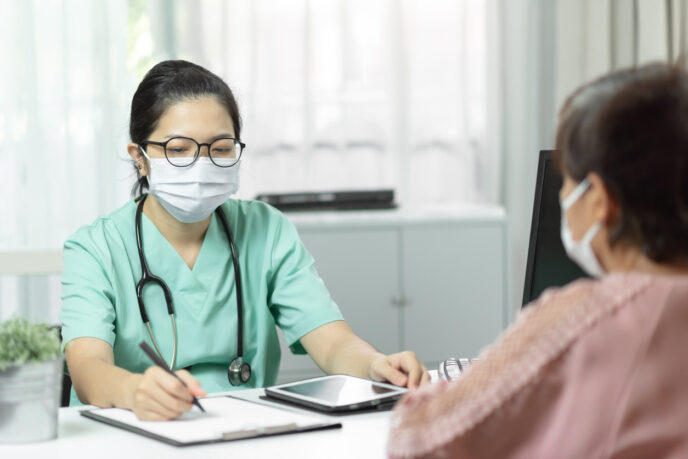 Clinical research coordinators (CRCs) shoulder significant responsibility in the conduct of clinical trials — seeing back-to-back patients, processing labs, completing data entry, responding to emails, liaising with monitors — and play an incredibly important part in the research process. As clinical trial complexity increases and more emphasis is placed on data quality, the demand for great CRCs is rising.
In June 2020, Stack Education launched their unique, intensive Clinical Trial Management Certificate Program. To learn more about their new bootcamp, Clinical Research IO met with Dr. Eric Kupferberg, David Yourgrau and Dorothy Cullity.
CRIO: Can you tell us a little bit about Stack Education?
Stack Education: Stack Education partners with local and national universities to run STEM-based bootcamp programs. Our goal is to empower colleges and universities to offer industry-driven and industry-instructor taught courses that help people acquire the skills and experiences needed to work in the modern world. By partnering with higher education institutions, we launch new programs that offer students opportunities to gain necessary 21st century skills for jobs where there are significant hiring gaps in key roles.
CRIO: Can you talk about the Clinical Trial Management Bootcamp?
Stack Education: Through partnerships with Worcester State University and Syracuse University, we are offering an intensive 16-week bootcamp to individuals interested in clinical trial management. Students will spend 9 hours per week in class and are expected to complete homework and projects outside of the classroom. Throughout the course, we provide students with the necessary skills and experience to become clinical research coordinators or clinical research associates. Students are expected to master the fundamentals of Good Clinical Practice, site management and monitoring, among other things. We also use a hands-on approach to rehearse common interactions between different stakeholders (research sites, clinical research organizations, sponsors) in the industry. Finally, knowing that the clinical trial world is going through significant change due to the pandemic, our course incorporates education on effective remote monitoring.
CRIO: How did Stack Education come up with this program?
Stack Education: Our CEO and co-founder, Peggy Yu, participated in a clinical trial in the late 2000's and saw tremendous benefits. Fast forward to 2018, when Stack Education first started, one of the original areas of interest was in health care, which included a deep dive analysis on the skill gaps in health care. In late 2019, Dr. Kupferberg met with our CEO and the clinical trial management program was born. Stack Education continues to remain keenly interested in the opportunities within clinical trial management space and the larger health care space.
CRIO: Is anyone able to register and take the course?
Stack Education: Anyone who is interested can apply for the program, but each applicant is screened by our admissions and enrollment office. We try to make sure that our program is a good fit for each student and vice versa. Roles in clinical trial management have historically required an academic background in the life sciences, but we've had discussions with companies that are considering redefining the requirements, as the demand is so great and the supply so limited. We've seen people with nursing, pharmacy, biology, chemistry backgrounds do well in our program.
CRIO: What is an example of a "practical exercise" that is used in class?
Stack Education: Students are required to complete several portfolio pieces throughout the term. For example, students are provided with a 19 page study protocol that has all the information needed to make a short informed consent document (ICD). In creating an ICD, students will better understand the relationship between the informed consent process and conduct of a study.
CRCs are often asked to help with patient recruitment. In our program, students must create a patient recruitment piece for their portfolios. After creating a radio advertisement and a printed poster, it will then be compared to other ads that they have been able to gather.
CRIO: Do students graduate with GCP certificates?
Stack Education: Students do not currently receive certificates through the course, but are trained on all aspects of Good Clinical Practice.
CRIO: With the ongoing COVID-19 pandemic, there has been a rise in the number of remote coordinators. Has the curriculum been modified since the pandemic started? 
Stack Education: The topics covered in our program have been updated to incorporate COVID related topics such as remote monitoring or reporting adverse events. We used articles published on the ACRP blog and SOCRA website and insight from industry practitioners to help determine what CRCs look like in the COVID world, and modified our course around that.
CRIO: After completing the course, does Stack Education link program graduates with research sites that are looking to hire new coordinators or sponsors that are interested in hiring new CRAs?
Stack Education: While we cannot guarantee that all students will get a job, we do offer 12 weeks of career coaching and mentoring support. Our career mentors will guide students in their job search, and help connect them with the right people and companies along the way. Students can also utilize the Stack Network to help find a job, and make sure they are prepared for the job they seek.
We also hold a job fair at the end of each term where representatives from different research sites or sponsors will speak with students about potential job opportunities. As our program is still growing, we are looking to partner with more research sites. 
CRIO: If research sites are interested in linking up with Stack Education or would like more information on the Clinical Trial Management Certificate, who can they reach out to?
Stack Education: Please reach out to Dorothy Cullity, our admissions advisor. Her email is dorothy@stackeducation.com. Our website also has more details on the current university programs we are running.
Once you have hired your CRC(s), learn how to develop them into super-coordinators.
[pdf-download]