1 Minute Read
How Research Sites Can Win with Decentralized Trials – Part 2 – Patient Recruitment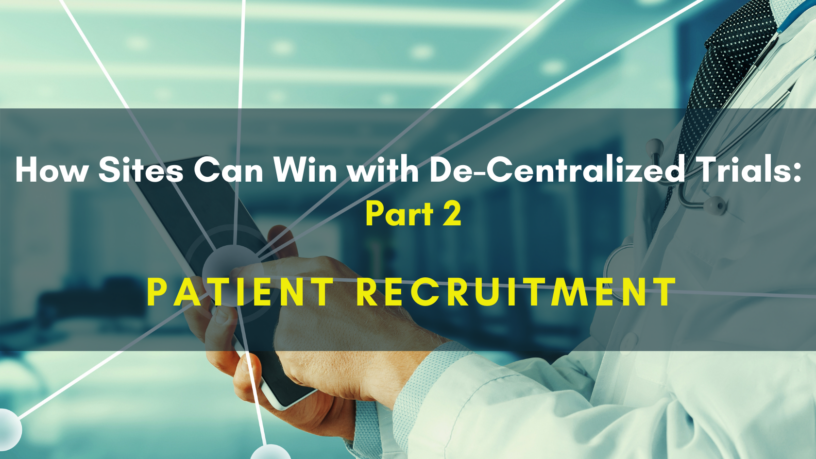 Patient recruitment has long been a primary challenge within clinical trials. Looking to give your site an edge in 2021? In Part 2 of our dynamic 7-part webinar series, How Research Sites Can Win with De-centralized Trials, our panel of industry experts dives into patient recruitment.
Topics covered over the course of 7 sessions include:
Part 5 – Regulatory Compliance
Part 6 – Continuity of Operations
Part 7 – Leadership & Technology
Panelists
Raymond Nomizu, CEO & co-founder, Clinical Research IO (CRIO) – a site-centered eSource and CTMS solution
Edye T. Edens, Senior Research Compliance Consultant, First Class Solutions
Daniel Perez, COO, MACRO Trials – a Site Optimization Organization (SOO)
Maya Zlatanova, CEO, TrialHub
In Part 3 – Remote Consenting, join the discussion around remote consenting services and the challenges presented in multinational clinical trials.