1 Minute Read
How Research Sites Can Win with Decentralized Trials – Part 3 – Remote Consenting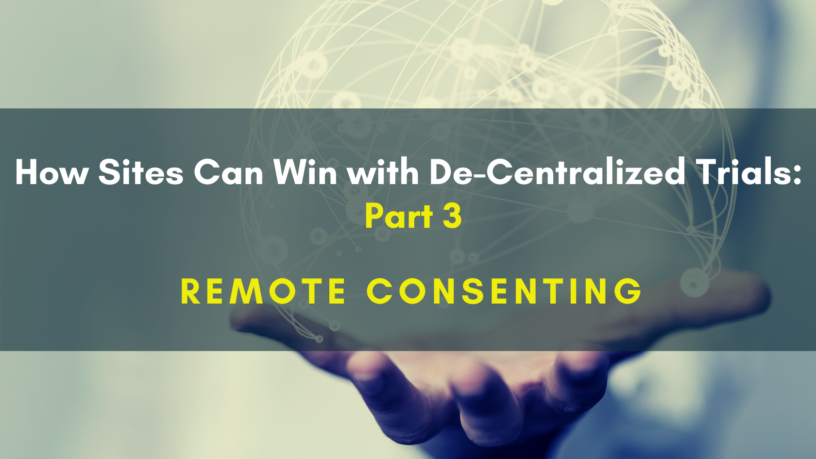 Remote consent is one of the main technological and operational advantages that support direct-to-patient recruitment. In Part 3 of our 7-part webinar, join the conversation around the willingness to adopt remote consenting services, as well as the challenges of multinational clinical trials covering different languages.
Topics covered over the course of 7 sessions include:
Part 5 – Regulatory Compliance
Part 6 – Continuity of Operations
Part 7 – Leadership & Technology
Panelists
Raymond Nomizu, CEO & co-founder, Clinical Research IO (CRIO) – a site-centered eSource and CTMS solution
Edye T. Edens, Senior Research Compliance Consultant, First Class Solutions
Daniel Perez, COO, MACRO Trials – a Site Optimization Organization (SOO)
Maya Zlatanova, CEO, TrialHub
In Part 4 –  QA/QC Remote Monitoring, our panel discusses the risks and benefits of decentralized trials.