4 Minute Read
Leadership & technology – Preparing your site for the future of clinical trials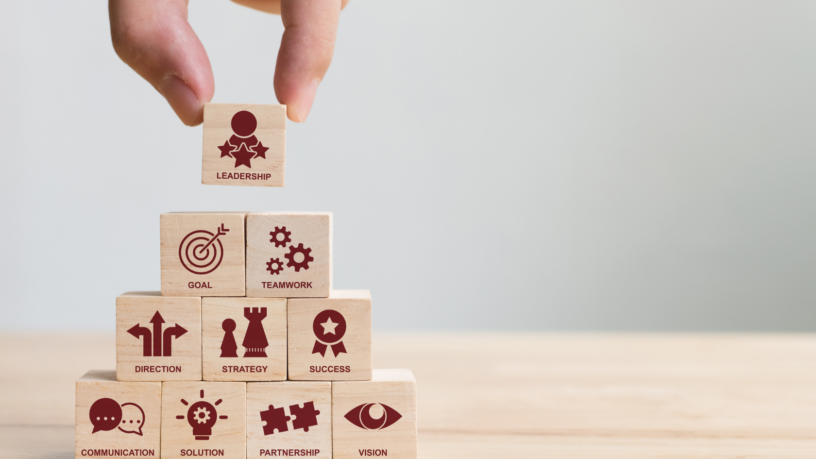 Leadership's role in empowering emotional resilience and adaptation in the clinical research industry.
For the last 25 years, the founders of BioNTech have been dedicated to using mRNA technology in the treatment of cancer. In January 2020, the company's leadership identified that their innovative technology could be applied to a COVID-19 vaccine – and the company pivoted. The rest, as you know, is now history.
Events over the last year have laid bare the need for visionary leadership. In clinical trials, at the sponsor level, COVID-19 created an urgent need for remote monitoring, but site leaders remain key drivers in the development of digital site culture.
Doubt the default.
"Visionary leadership has the influence to challenge the concepts behind clinical trials as they exist today," explains industry expert Maya Zlatova, CEO at TrialHub. In the 7-part webinar series, How Research Sites Can Win with Decentralized Trials, she further explains, "Many sites unnecessarily self-imposed limiting obstacles outside of required compliance. This misapplication of knowledge is an important obstacle to overcome and is an area where site leaders can help their team cope with change." Both leaders and managers are needed in any organization, but leaders are the change-makers who will guide teams into the future of research.
"CRIO was the first vendor out the gate to introduce and commercialize eSource, and in those early days, it wasn't the largest institution who got behind it. It was the smaller to mid-level sites who expressed interest first," says Raymond Nomizu, CEO and co-founder of CRIO. "At the time, it seemed as though smaller players were more open to being early adopters."
While the pandemic provided an opportunity to apply new approaches in clinical trials, adopting long-term novel approaches to future-proof the sites of tomorrow will ultimately make trials more efficient, robust, and flexible.
Prep your team for success.
Leadership is needed throughout all stages of clinical research. The people who manage and lead your site play a very important role. You can empower and prepare them to better handle the unexpected. If you want to inspire your staff to think and problem-solve in new and creative ways, make sure that they're equipped with the right technology that eliminates unnecessary tasks and repetitive work. This frees your team to become even better decision-makers who can redirect their energy to solve other challenges and tasks – like patient recruitment and screening.
Staff buy-in.
Not all technology solutions are created equal. Before diving into any new technology, it's important that site staff first buy into why the technology is needed. If your tech solution doesn't work in a synergistic way with the team, it will be rendered useless and the entire process of onboarding your solution may feel burdensome. Your tech suite should make your team smarter, faster, and more surgical in their job execution.
A successful clinical trial hinges on your CRC's ability to efficiently manage the trial workload. Palm Beach Research Center, through a carefully controlled time study, found that CRIO eliminates unnecessary tasks and repetitive work for CRCs, saving a third of their time. CRIO's fully stacked software suite sets your CRCs up for success.
Ultimately, upgrading your site is really a conversation about what your team – and your site – will gain from successful adoption.
Don't skip the training.
One of the most critical steps in technological implementation is education and training. Make sure your staff is well trained on the new technology. One best practice is to designate a Super User – an admin who owns the management of your software. A software vendor with an excellent customer service team will help your site succeed. They will foster a collaborative environment that allows your team to voice concerns and get the answers they need quickly. From the training, your employees should come to understand the gaps the new technology will fill – and why this should matter to them.
Compliance meets flexibility with remote monitoring.
Today's technology has made it possible for teams across geographical boundaries to complete projects without being directly on site. Clinical trial monitoring has been undergoing a slow transformation for years. The U.S. Food and Drug Administration (FDA) recommended the adoption of remote monitoring in August 2013 to improve data quality, increase efficiency, and reduce the costs of clinical trials.[1] In response to the pandemic, recent FDA guidance further supported remote monitoring. "If planned on-site monitoring visits are no longer possible, sponsors should consider optimizing the use of central and remote monitoring programs to maintain oversight of clinical trials."[2]
According to a recent WCG site survey, "almost two-thirds (61%) of sites surveyed said they planned to continue using remote coordinators after the pandemic. Pre-pandemic, only 15% used remote coordinators." Remote trial monitoring is also seeing an upward trend, with the number of sites that would allow sponsors or CROs to conduct remote monitoring jumping to 93% from the pre-COVID level of 74%.[3]
Results of a 2020 research site survey administered by CRIO revealed that "Nearly two-thirds of sites prohibit on-site monitoring," and "91% of sites would utilize an eSource system furnished by the sponsor to facilitate remote monitoring."[4]
These results all the signal site's ability and willingness to implement remote monitoring technologies. The time and travel costs saved are certainly undeniable using FDA compliant software like CRIO's eSource.
Time for an upgrade?
Be prepared for what's next in clinical trials. Is it time for an upgrade? Schedule a demo today. We'd love to give you a walkthrough.
References
FDA.gov. Aug. 2013. Oversight of Clinical Investigations – A Risk-Based Approach to Monitoring. (link)
FDA.gov. 2020. Coronavirus (COVID-19) Update: FDA Issues Guidance for Conducting Clinical Trials. (link)
wcgclinical.com. Apr. 16, 2021. COVID-19 Trial Insights from the WCG Knowledge Base
clinicalresearch.io. Mar. 2020. Clinical Research IO's Survey Finds That Coronavirus is Disrupting Clinical Research Sites (link)