4 Minute Read
Entry of Pharmacy Chains Change the Landscape of Clinical Research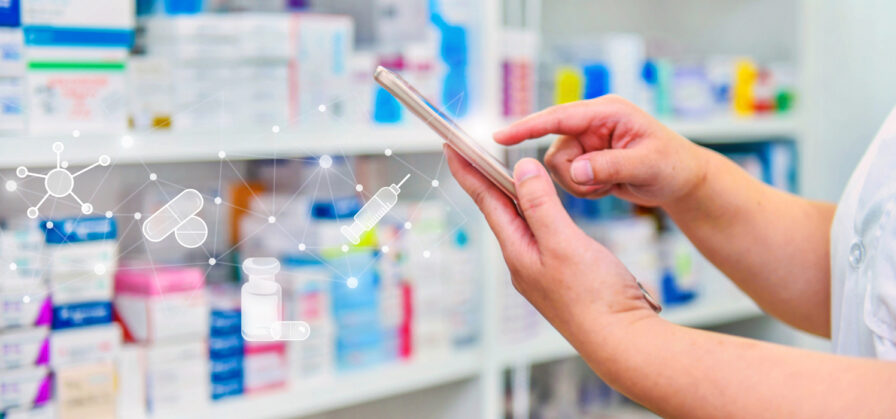 Entry of pharmacy chains into clinical research
CVS Health
CVS Health was the first of the major pharmacy chains to publicly enter the clinical research space when they launched CVS Health Clinical Trial Services in May 2021. They launched this new business arm initially to facilitate clinical trials for COVID-19 vaccines and treatments. While the pandemic truncated their pharmacy-generated revenue, they discovered a new avenue of business in diagnostic services when the pandemic boosted the demand.
The pandemic highlighted for the entire clinical research industry the need to increase efficiency and accessibility of trials. After helping recruit 300,000 subjects into COVID trials, CVS saw a business opportunity and launched their own trial services with the emphasis on boosting patient recruitment and facilitating trial delivery to communities traditionally lacking access to clinical research.
Walgreens
Walgreens followed CVS and announced their entry into clinical research in June 2022. Similar to CVS, their clinical trial services leverage their recruitment capabilities. They further augmented their patient recruitment and retention abilities through a partnership with Pluto Health Health. This is a technology care-coordination service that is able to aggregate health information from multiple providers and locations within 30 minutes and provide clinical care guidelines based on evaluation of the collected health information. Pluto Health Health's system allows smart analysis and mining of Walgreens' data to enhance patient recruitment and retainment as well as perform retrospective studies to collect real-world evidence.
Newcomers to look for
Then, in October 2022, Walmart launched the Walmart Healthcare Research Institute. Walmart has taken on the role that CVS played during the COVID pandemic, identifying patients for sponsors, CROs, and AMCs. Walmart's patient portal will display targeted research opportunities to patients based on their information in the system.
Most recently in January 2023, "America's grocer" Kroger announced the establishment of their own clinical trial network under their healthcare division Kroger Health. With this announcement, they have started recruiting for their first trial on colorectal cancer. As expected following the footsteps of other pharmacy chains, their Kroger's pharmacies and minute clinics, The Little Clinic, will serve as research sites.
The advantage for pharmacy chains
As leading health solutions providers in the US, large pharmacy chains like those mentioned above have access to hundred million-plus patients each. CVS, for instance, can tap into databases across their retail pharmacies, their Aetna insurance plan, and their MinuteClinics. They are able to mine their extensive database and directly contact patients with whom they have already built a relationship of trust. Given their establishment in the healthcare industry, there are existing advanced marketing and technology platforms already in place for recruitment.
In the past decade, pharmacy chains have already ventured into healthcare delivery services like CVS's MinuteClinics. These retail health clinics provide existing infrastructure and staff with which to integrate clinical research. For CVS, MinuteClinics were easily transformed into research sites at locations convenient for a broad range of patients. As diversity in clinical research becomes an increasingly hot topic fueled by the new FDA initiative, big pharmacy chains have a huge advantage in being able to access patients that traditional clinical research sites cannot access. For instance, CVS reports that more than 85% of the US population lives within 10 miles of one of their nearly 10,000 locations. The convenience of retail pharmacies to serve as trial sites offer diversity in patients and the opportunity to conduct decentralized trials.
In addition to controlled clinical trials, pharmacies differ from research-only sites in being able to conduct retrospective studies and real-world studies. Pharmacies have a rich database of patient-authorized information beyond the medical record such as the patient's financial information, their purchasing behaviors and perceptions, usage of medications, and detailed demographic information. This aggregated data can be leveraged in a variety of ways.
Disrupting the landscape of clinical research
In the beginning stages of their entry into the clinical research space, pharmacy chains were not conducting full-on trials at their locations. Their position was to support research operations that might be initiated at a more advanced research facility, for instance as a location for a follow-up visit that's more convenient for the patient and encourages retention in the study. However, as these companies become more familiar with the industry and gain leverage to take on more advanced studies, they will inevitably transition fully into clinical research conduct.
The success of large retail pharmacy chains has also suggested a role that pharmacists and local community pharmacies can play in clinical research. For example, RxE2 is a VC-backed digital health company that provides recruitment, dispensing, and counseling services for clinical trials through pharmacists and local pharmacies. For sponsors, pharmacies can be a new avenue for unlocking patient populations.
How will these chains disrupt the industry? Time will tell. These players certainly have the assets and reach to field significant study populations. That said, the site industry is crowded, with deeply established players and complex workflows that are very different from retail-facing health services that are more consumer and volume oriented. Also, these chains have very large revenues, so it's not immediately obvious that the revenue upside from the research space will be able to sustain continued senior investment. This is certainly a trend worth watching closely.