3 Minute Read
How Research Networks and SMOs Are Successfully Operating During Coronavirus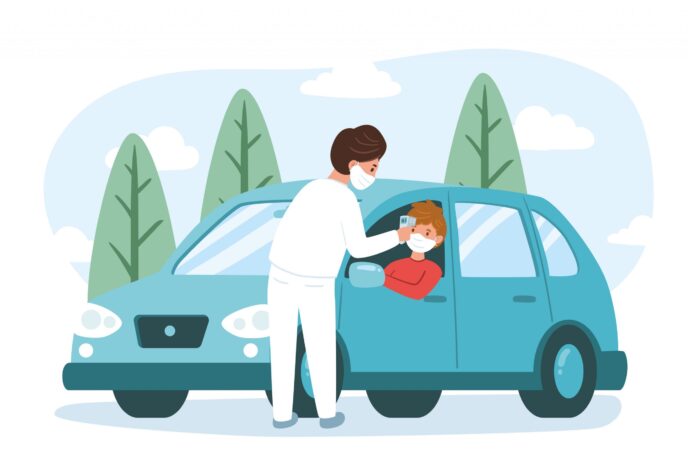 CRIO reviewed the websites of 49 large clinical research sites and site networks (identified from public literature searches and CRIO's own database) to review whether they've posted public information about their response to the pandemic. Of the 40, 17 did. Of the 17, 7 happen to be CRIO clients.
Here is a summary and several examples of what they are doing. Since all of this information is based on what they have publicly stated, actual practices are likely even broader.
Enrollment
3 site networks clearly indicated that they have continued to enroll and randomize patients in ongoing studies
Altasciences is refusing study participation to some participants over 60 as this age group is at higher risk for COVID
Patient Visits
All 15 sites or site networks who have staked a position on this have stated they are continuing to conduct visits for patients already randomized in trials
9 are using alternative methods to complete patient visits with 7 conducting virtual visits, 1 conducting home visits and 1 conducting car visits
Headlands Research has been accepting patients from peer sites that are facing challenges or closures to ensure that trials can continue
Patient Engagement
3 sites and site networks have increased patient retention efforts by sending letters to highlight steps taken to ensure patient safety or what to expect for visits, and otherwise working to address individual needs of patients.
Through routine text messages and phone screenings, 2 site networks are actively growing their patient databases and generating screening waitlists for when enrollment holds are lifted.
eRegulatory and eSource Systems
Three networks publicized their use of eRegulatory and eSource systems to enable real time access to trial data and remote monitoring. According to Javara, they have "implemented a robust technology platform" that includes Part 11-Compliant eSource and eRegulatory systems. Headlands Research stated that, "a majority of our active visits are conducted in conjunction with eRegulatory and eSource, ensuring that sponsor partners have real time access to trial data." Optimed Research identified Clinical Research IO as their preferred eSource platform and reports that the technology platform "improves data quality by 80% and increases efficiency by 25%."
Monitoring Visits
Overall, few site networks have discussed monitoring visits during the pandemic. The four site networks that did (Headlands Research, Javara, Velocity Clinical Research and The IMA Group) said they have expanded technological capabilities to conduct remote monitoring visits. In a recent blog post by The IMA Group, they explained that they "have accommodated numerous remote monitoring visits, facilitated by the use of our CTMS system, CRIO, that allows for eSource and eRegulatory documentation." Headlands Research and Javara have also continued to allow onsite monitoring visits.
[pdf-download]
Sanitation and PPE
All sites and site networks have increased sanitation and cleaning procedures and require staff to wear personal protective equipment (i.e. masks, gloves, gowns).
Screening Measures
The majority of sites said they are conducting a COVID screening questionnaire with all participants coming to site. Optimed Research is contacting all study participants the day before their scheduled visits to screen for symptoms and will reschedule accordingly. Two sites are relying on patients to call their site ahead to determine whether their visit should be rescheduled. Ten sites have implemented temperature checks for all employees daily or twice daily.
Waiting Room Limits
PMG Research and Optimed Research are requiring that all participants wait in the car and call upon arrival. Participants will be guided directly into patient rooms to bypass the waiting room.
Altasciences has created designated filtering areas near points of entry to prevent participants coming into contact with each other. They have also created an isolated area outside for participants that say they are symptomatic.
The IMA Group does not allow more than 10 people in the waiting room at one time and all individuals must remain 6 feet apart from each other to comply with social distancing requirements.
Accompanying Visitors
Two site networks have limited the number of accompanying visitors to one and require that they wait outside during the appointment. Lucas Research has advised all study participants to refrain from bringing guests unless absolutely essential to health or they are needed for transportation purposes.
Conclusion
The pandemic has brought significant and diverse challenges to the clinical research industry and is reflected in the range of responses that trial sites and site networks have implemented to mitigate some of them. Sites and site networks should take the opportunity to learn from each other so that they can keep research moving forward during this unprecedented time.
This survey was fielded from May 1 through May 5, 2020. This survey is based on a review of these 17 sites and site networks in the United States and Canada:
Altasciences
AMR LLC
CenExel Clinical Research
Circuit Clinical
Delricht Research
ERG
eStudySite
Great Lakes Gastroenterology
Headlands Research
Javara
Lucas Research
Meridian Clinical Research
Optimed Research
PMG Research
The IMA Group
Velocity Clinical Research
Wake Research Associates