2 Minute Read
Cytel's COVID Trial Tracker indicates that the number of COVID clinical trials is still rapidly increasing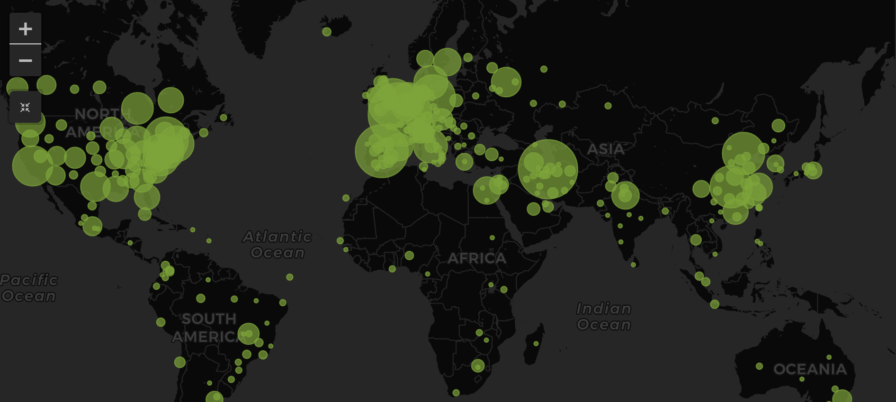 Since Clinical Research IO first visited Cytel's COVID trial tracker in April 2020, the number of treatment and vaccine trials has almost tripled. To date, there are 1,751 COVID studies. Given that the speed of protocol design and study start up has drastically increased throughout the pandemic, we can expect this number to continue rising.

When comparing the number of studies in each trial status category between April 2020 and July 2020, each category has shown substantial growth in the total number of studies.
Focusing on the United States, there are currently 241 clinical trials actively recruiting participants, which is roughly four times the number of enrolling trials in April 2020. Of the 241 trials, 237 of them are investigating potential COVID treatments or care options (e.g., patient position during treatment) and 4 are testing vaccines. It is also important to note that the number of trials in planning has also increased by approximately four times.
Based on a review of the inclusion criteria for treatment trials, the majority still require participants to have a positive SARS-CoV2 test by RT-PCR (real time polymerase chain reaction) or another form of FDA approved testing. As most treatment trials involve COVID positive patients, the majority of them are taking place in a hospital setting (i.e., intensive care units or emergency departments) or at urgent care clinics. That said, the number of trials targeting other patient populations (e.g., healthy but exposed healthcare workers, healthy patients exposed to COVID, healthy patients not exposed to COVID) is slowly increasing. As such, the number of trials taking place at outpatient settings will also continue to grow. With more COVID trials moving to outpatient settings, research sites should identify opportunities to onboard these studies and can use Cytel's tracker to do so.
Interestingly, we also found that many studies targeting healthy exposed and healthy non-exposed patients are starting to include specific inclusion criteria about remote visits and remote assessments. For example, participants must:
1. Have a smartphone, tablet, computer or other qualifying internet-enabled device and daily internet access.
2. Agree to skype/facetime daily with site staff.
Throughout the pandemic, there has been significant discussion about virtual and/or decentralized studies. Although the clinical research industry has been exploring the concept of decentralized trials for a while, COVID has pushed the needle further. Although we may not be able to go fully virtual, leveraging technology can significantly reduce site and patient burden while prioritizing safety. With trials starting to include eligibility criteria about patient access to electronic devices and telehealth visits such as the criteria above, it is becoming evident that hybridized trials are becoming more mainstream.
Since first releasing the tracker in early April, Cytel has made several enhancements allowing users to view:
1. The cumulative number of COVID clinical trials registered over time

2. The total number of participants enrolled by each treatment.

To view Cytel's Global Coronavirus COVID-19 Clinical Trial Tracker, visit www.covid19-trials.com.