Meet CRIO: The #1 site-powered eSource solution
CRIO's eSource and EDC solutions drive protocol compliance, eliminate transcription, and save sites and sponsors time and money.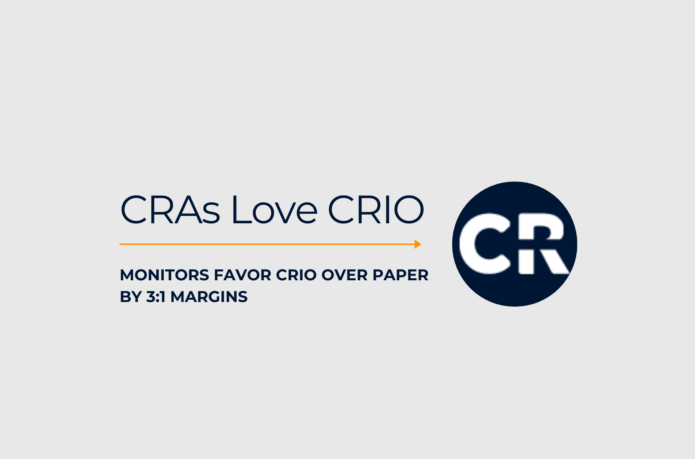 Videos
One CRA discovered the benefits of the CRIO system and introduced it to other sites on a trial. The CRAs' favorable impressions were confirmed in a subsequent survey of CRA users of the CRIO eSource/EDC system, who favored CRIO over paper on promoting data integrity, compliance and rigorous QC by 3:1 margins. Schedule a demo...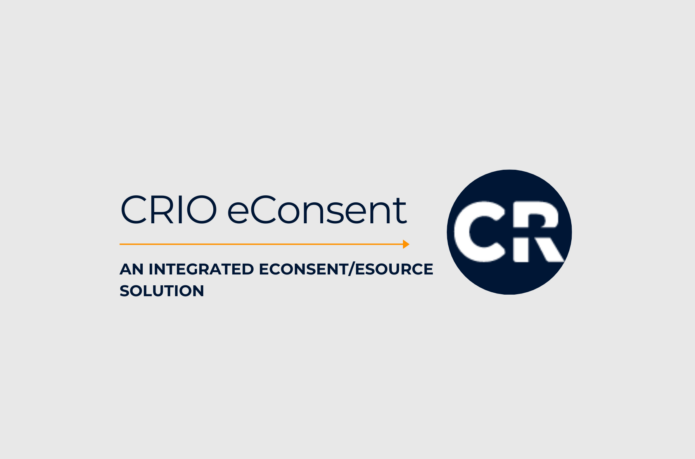 Videos
Never miss another re-consent with CRIO eConsent. Our solutions is fully integrated with our protocol driven eSource driving protocol compliance. Schedule a demo to explore CRIO.
Videos
Find out how CRIO Reviewer, an integrated eSource/EDC platform, can help you reduce costs, improve quality, and eliminate costly enrollment delays on your next clinical trial. Our solution eliminates SDV, reduces on-site monitoring time, and increases enrollment rates by eliminating double entry into eSource and EDC systems. Schedule a demo to explore CRIO.