Performance Management in a Virtual World: Strategies for Remote Teams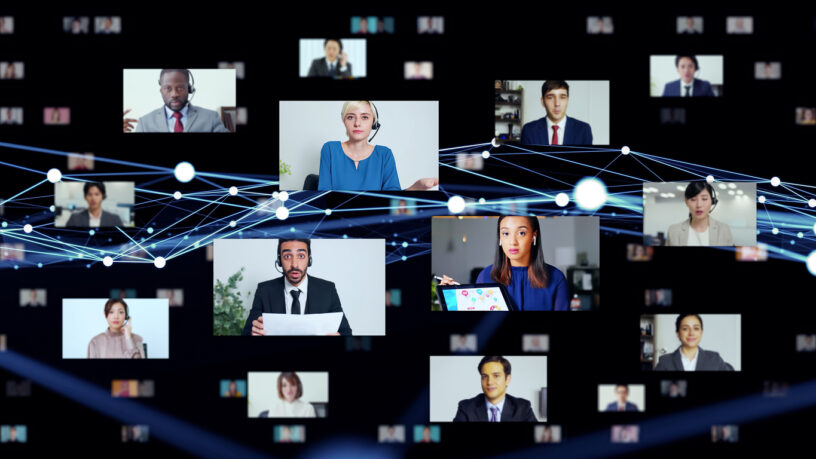 The Challenge
How do remote organizations ensure their team members are performing? We've heard it all. Webcam monitoring, mouse movement, activity tracking, micromanagement. But what if we told you CRIO does none of this. Yet, we consistently develop and retain some of the top talent in the industry? Here's our secret.
Traditionally, performance reviews were limited to once per year with only one perspective: the Manager. We have all sat through these meetings. The anxiety-ridden gavel of judgment from the one person that has control of your entire career at the company. At CRIO, we saw how outdated this philosophy was, and more importantly, how much pressure it put on the Manager to be the all-knowing prescriber of performance. So we blew it up.
The Solution
Every team member at CRIO participates in two performance cycles per year, in addition to regular bi-weekly meetings with their Manager discussing ongoing goals. We found this frequency of feedback was critical to stay on top of performance excellence, career growth, and individual development. Additionally, we expanded our pool of feedback to include a 360 loop of peer reviews, upward feedback, and self-evaluations. This allowed every individual to be evaluated through a holistic lens. We believe that being an effective teammate is just as important as being an exceptional direct report. Gone are the days of undercutting peers to get to the top, distributing work in an inequitable way, or flying under the radar of remote work flexibility.
The Outcomes
Initially, this required a substantial shift in both mindset and culture. We needed to build trust in the system. The added work of peer reviews and heightened frequency of feedback needed a rock solid value statement, one that was created naturally with 18 promotions on our first performance cycle and 11 on the following one six months later. Leadership was also able to identify at a rapid pace who was falling behind, disengaged, or otherwise occupied with juggling multiple jobs at once. It solved our problem of worrying about the risks of remote work and the perceived need for close monitoring. We've discredited the idea that career growth is hindered while working virtually.
A challenge we deal with is not a function of the system itself, rather the kindness of the people within it. As career professionals, the idea of performance evaluations provokes a hyper-sensitivity in reviewers. This often results in overly polite commentary, leading to ineffective or "sugar-coated" feedback. We had to figure out a way to provide pointed critiques in a tactful and motivating manner, especially if we wanted to catapult our talent to their highest potential.
Learning & Development
With a laser focus on learning & development, CRIO heavily promotes the idea of a growth mindset each performance cycle. Made popular by Carol Dweck, this concept centers around the idea that feedback is a necessary part of development and is not an attack on the innate credibility or skill of an individual. Rather, feedback is the tool we use to grow. Our performance process protects the reviewers through anonymity and confidential delivery. This provides the most effective feedback on their peers and managers possible. From there, reporting managers self-select on what to incorporate into the finalized review that will be sent to their direct report.
CRIO consistently strives to push the needle when it comes to what is possible with remote work. Our performance management process is no different. It challenges the traditional process of individual development and places it in the hands of various stakeholders – all of whom are invested in each other and growing together day in and day out.