7 Minute Read
Follow These 3 Steps to Boost Your Clinical Trial Advertising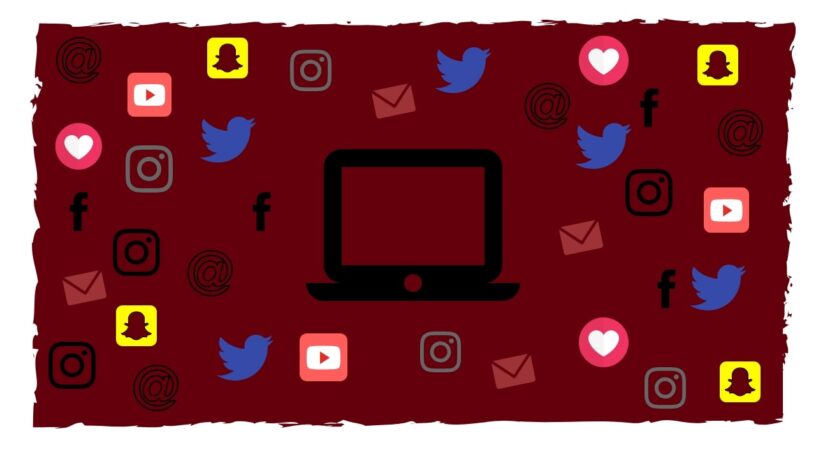 If advertising your clinical trial for patient recruitment is tough for your research site, you aren't alone. According to the National Institute of Health, among U.S. investigators participating in a clinical trial, "75% of investigators fail to enroll the target number of subjects." This issue could spell trouble for you, translating to less revenue and not getting selected on future studies.
So, what can you do to make patient recruiting easier?
Read the 3 comprehensive tips for the latest strategies on marketing and advertising your clinical trials.
Design a Professional-Looking Website For Your Clinical Trial Site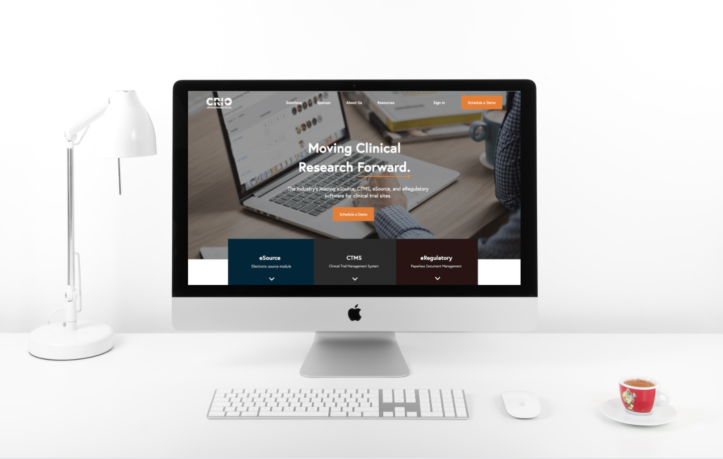 Having a modern, clean website is important because it's one of the first impressions patients have of your research site. Many other research sites have antiquated web presences, so it will also make your site stand out!
Additionally, regardless of the clinical trial advertising you intend to do for patient recruitment, having a website is also good for sponsors and CROs to reference. You should link all of your advertising channels back to this website so that people have an opportunity to learn more about you. Remember that, with all outreach methods you use, advertising specific to a clinical trial must be approved by the IRB/Ethics committee and sponsor prior to use.
If you don't have a website yet and don't know how to code, you might consider using one of several website design platforms such as Wix.com or Squarespace.com. With their templates and intuitive drag-and-drop functions, it's easier than ever to produce and launch your website.
If you're wondering what you should do to make your website look as professional-looking as possible, a great trick is to search other clinical research sites and see what they're up to. What do you like and what do you dislike about their website? What features do they have?
Here are a couple of features to keep an eye out for:
Keep your homepage minimalistic, with a clear Call-To-Action
What is the goal of your homepage? Try to reduce the number of colors you are using and break up long chunks of text. Have a clear message and call-to-action. The goal is to make it as easy as possible for patients to get the information they want quickly — with the goal of getting appropriate patients to apply for your clinical trials.
Design strategically
Enable viewers to easily find information. You can use color, contrast, font size, and spacing to direct people to what you want them to look at. However, remember to keep your formatting consistent. Try not to use more than 3 different fonts throughout your entire website, or it might look cluttered overall.
Make navigating your website a breeze
Logos generally should link to your homepage, your menus should be accessible at the top or side of the page, and the footer is a place where you can put your contact information, social media icons, FAQ, etc. In terms of patient recruitment, it is essential for you to have a way to collect information from people interested in a study.
Make sure your page is mobile-responsive
Do you think your visitors will be on a desktop or smartphone? If the answer is both, you need to figure out how all your pages look on both devices. By making your website responsive, it will automatically re-fit itself to the device's viewing dimensions.
Make your website search engine optimized (SEO)
You'll want your site to be on the first page of relevant searches. Figure out what keywords your audience might be searching for (i.e., "clinical trials in San Francisco") and naturally sprinkle those into your text.
Create A Facebook Page for Your Clinical Trial Site
Another way to find more patients is to reach out to them on Facebook. Facebook is an amazing tool, but make sure to follow HIPAA and GDPR regulations. You can advertise and tell patients where to go if interested, but remember to not collect specific patient data here.
The first place to start is by making a facebook business page. Go to facebook.com/business and click "Create a Page" in the upper right hand corner. Flesh out the page by first picking what type of business you're creating the page for (i.e. "Local Business," "Place, Company, Organization, or Institutions," etc…). Continue to fill out your profile in its entirety; the more information you put in your profile, the better your potential patients can find you.
Pro tip: Sprinkle the SEO keywords you used for your website into all the text and content you put on Facebook to make yourself more searchable.
After you've filled out the "About" section with a general description of your site, contact information, and hours, consider the following:
Profile and Cover Photo
These might be the first impressions your patients will have of your research site. Keep in mind that your profile photo will appear circular, so make sure that any words in your logo aren't cut off. The cover photo should be pretty eye-catching, but relevant to your brand (you can use an image, slideshow, or video).
Call-to-Action Button
Under your cover photo, you should be able to add several options for a call-to-action button. Pick the one that works best for your purposes.
Personalized one-to-one messaging for patient recruitment
If any potential subjects have questions, you might want to enable messaging on Facebook with them. If you are very responsive to questions, a chat window might automatically appear on their screens, which is a nice touch. You can personalize the first automatic message they receive, especially when you aren't online.
A Note About Facebook's Settings
Keeping compliance in mind, decide whether other visitors can post on your page, what they can post, and whether you should moderate any posts. I would recommend looking over all of your other settings (privacy, etc.) before you publish your page.
Make A Twitter Business Account For Your Research Site
Before tweeting out to potential patients, the first step again is to create a Twitter account. You can make an account specifically for your research site using your research site's name and a business email. As you add your website, theme color, short bio (160 characters max), and twitter handle, here are a few points you should keep in mind. As with Facebook, remember to maintain compliance while using Twitter; the character limit on tweets can make this challenging!
Profile Photo and Bio
Upload a profile photo (400 x 400) and header image (1500 x 500) that are both visually appealing and relevant to your brand. When you're writing your short bio (160 characters max), think from the patient's perspective. What type of studies do you do? Where do you conduct studies? Don't forget about the keywords you used in your website!
Twitter Handle
For your twitter handle, the shorter the better. Firstly, it will be more recognizable. Secondly, it will be easier to search for and tag. You should use your business name if available, but you might have to get creative with the 15 character limit. If someone else has taken your handle already, try not to use underscores and numbers. Instead, consider adding the words "HQ," a location, or a call to action to your site's name.
Here are some examples!

(adding HQ) @crioHQ
(adding a location) @CRIOboston
(adding a call to action) @AskCRIO

Try to keep your Twitter handle consistent with your @ Facebook username. That way, visitors across platforms can better find you.

Connecting Facebook and Twitter
You'll have the option to connect your Twitter posts to your Facebook page. Generally, I advise against this because posting on Twitter tends to be a lot more frequent than on Facebook and Facebook followers might be put off by that frequency.As with Facebook, you'll probably want to know how to promote your Twitter to increase the number of people following you. Keep a lookout for those upcoming blogs!
Pro tip: If you just started and have 0 followers, you can gain exposure for your posts using hashtags! People who are interested in, for example, participating in clinical trials, might look up #clinicaltrials, #type2diabetes, and other hashtags, and be led to you. Hashtagify is a great tool for measuring hashtag popularities.
Rules and Regulations for Clinical Trial Advertising
With advertising your clinical research site, keep in mind trial recruitment guidelines and ethics. In recognition that social media is growing as a means of engaging with subjects, the FDA has released several guidelines that might be helpful. Make sure that IRBs who approve the advertising know that Facebook or other social media platforms are going to be used. Get this documented in the approval.
Other Forms of Clinical Trial Advertising
There are other ways to reach out to patients online, including Instagram, Medium, and other social media channels.  You can still connect with people offline, through local events. Gain exposure for your clinical research site's brand by sponsoring or participating in 5Ks, or other events!
Starting to advertise your clinical research site can be daunting, but once you start, you'll have your own piece of online real estate that can be referenced by potential patients or partners. Clinical research sites that recruit eligible patients well are just the kind of sites sponsors look for.  If you use technology wisely and strategically, you can reap a lot of benefits!
Have more questions about Facebook and Twitter ads, and what kinds of content you should post on both mediums? Subscribe to CRIO's blog to access our upcoming articles!