6 Minute Read
Our Clinical Research Site Went Through an FDA Audit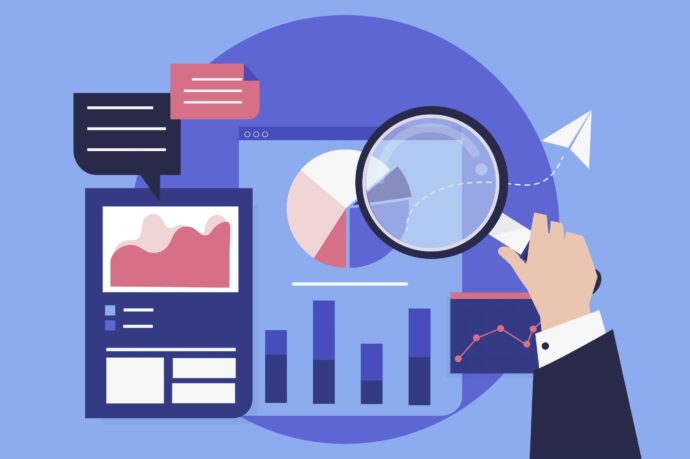 Dr. James Clark of Charlottesville Medical Research recently had an FDA inspection of his site as it is a high enroller. He did not receive a FDA Form 483, and he was using the CRIO electronic source system on the study. Learn about his experience in this Q&A session.
CRIO: What's your background?
Dr. Clark: I'm an Internal Medicine and Sports Medicine physician by training. I have practiced medicine for over 20 years. Seventeen  years ago, I became a consulting Principal Investigator for a research site. Four years ago, I purchased the site and became a full-time site owner, medical director, and Principal Investigator.
CRIO: How did you hear about the audit? What was the reason?
Dr. Clark: It was a not-for-cause audit. It was a bit unusual in that it happened in the middle of the trial. We were given a week's notice. The FDA never tells you the reason, other than whether it's for- or not-for-cause. However, I suspect it was a combination of (1) the nature of the investigational product, which had some patient safety issues in the past, and (2) the fact we were a top-quartile enroller.
CRIO: What did you do? Did you notify the sponsor?
Dr. Clark: The first thing we did was notify our CRO. They immediately notified the sponsor, and the two of them arranged to visit our site a few days in advance. They spent the first day reviewing our study charts, and the second day discussing the do's and don'ts of an FDA audit.
CRIO: What kind of things did they tell you?
Dr. Clark: They told us what to expect in an FDA audit. How we should set aside a dedicated space for the inspector, always accompany the inspector, and answer questions factually, without volunteering unnecessary information.
CRIO: Besides working with the sponsor, did you do any preparation on your end?
Dr. Clark: I developed a checklist of the kinds of questions we might get asked – things like patient recruitment, delegated duties, investigational product accountability. It was very helpful to go through this exercise, and in fact we ended up using it at our opening interview with the inspector. I found it so helpful that it is now part of our standard operating procedures for all new studies.
[pdf-download]
CRIO: So what happened at the audit itself?
Dr. Clark: The inspector told us he would come on a Monday and stay as long as needed to complete the inspection. He arrived on time, displayed his badge, and gave us a copy of his Form 482, which is the form that authorizes the inspection.
After that, we sat down – it was me, the PI on the study, and the clinical research coordinator. He asked a series of questions regarding the protocol, with an emphasis on patient safety. The PI answered all the questions.
Afterwards, he asked for some of our SOP's, our regulatory binder and informed consents. Throughout the day, he asked for copies of selected materials. We were always with him, and whenever we made a copy for him, we scanned a copy for ourselves and for our sponsor/CRO.
It lasted three business days. The first day was about the regulatory binders and informed consents. The second and third days were about subject source. He performed 100% source data verification and source review on approximately half the subjects.
When FDA inspectors perform an audit, they follow a certain protocol called BIMO. More information is  available on the FDA website. His inspection conformed to those guidelines.
CRIO: You used the CRIO eSource system for this study. How did you provide access?
Dr. Clark: We discussed a few options with the inspector. First, we said we could print out the records as needed but said that would add time to the process. Second, we offered external-user access (the same as what the CRA's use) so he could log in directly, but he would have to familiarize himself with the system. In the end, we jointly agreed that we would provide over-the-shoulder access to the inspector and print out specific source as needed.
So we set up two computer screens. On one we had the CRIO system. On the other we had the EDC system. Our primary coordinator used her log-in in both cases.
This arrangement worked well, since our coordinator could answer questions quickly and retrieve information easily. It gave us some level of control over the presentation of source so there would be no misunderstandings.
CRIO: Were there any findings that came up? What feedback did you get?
Dr. Clark: At the end of each day, the inspector gave us formal feedback. At the end of days one and two, he said he had no findings.
On the final day, he recapped what he had done and said he had no findings. He was going to document this no-finding inspection in a formal write-up that he would submit to his central office.
CRIO: One question that comes up a lot with electronic source in clinical research is: Would the FDA "accept" it? Did the inspector raise any issues with your use of the eSource system, specifically around 21 CFR Part 11?
Dr. Clark: At the very end, the FDA inspector asked if we had validated the system. We had a binder prepared that included our validation test scripts, our SOP's, our user training documentation, and documentation of part 11 compliance from CRIO. We put this together with your [CRIO's] assistance. You did a really nice job preparing us. The inspector reviewed the materials and had no questions.
Other than that, the FDA inspector was totally fine with our use of electronic source. In fact, he at one point said "I have to say this is the best system I've seen." He appreciated how easy it was to retrieve information quickly, and how the system clearly displays the audit trail for each data point captured.  He quickly agreed that it is much easier to have oversight from a central location of all subjects' data than going to a coordinator's office to locate and review paper source.
CRIO: So from your perspective, did the CRIO system help prepare you for the audit in some way?
Dr. Clark: Yes, in that the system has helped give me better oversight and provides real-time edit checks and other quality control checks to prevent deviations. I've discussed this before, in my case study with you.
But there was another way it helped us. Early in the study, the primary coordinator left our company, and the new one took over. She was an experienced coordinator, but new to the study. She said that having everything electronic made it a lot easier for her to learn the study quickly.
And from my perspective and the sponsor's, it's a lot easier to get an overview of the study when it's all electronic. It made audit preparation so much easier.
CRIO: And one more time, for the benefit of all the sites we speak to: Any pushback from sponsors?
Dr. Clark: Absolutely none. It's been 100% acceptance. On this audit, in fact, neither the sponsor nor CRO even raised eSource as a potential audit risk. On a CRO level, every CRA who has used CRIO at our Site has voiced repeatedly how CRIO has made their monitoring visits so much easier.
CRIO: Congratulations on your no-finding audit. Aside from the external validation for future sponsors, did you get any other learnings or benefits from it?
Dr. Clark: It certainly can be stressful, but I found it to be a helpful business exercise. It forced me to adopt an auditor's perspective, and I feel better prepared for future audits. It's an important reminder of how important it is to capture quality data and have good PI oversight.