5 Minute Read
Increasing Diversity-Driven Clinical Trials: Dr. Lovie Negrin and Randomize Now, LLC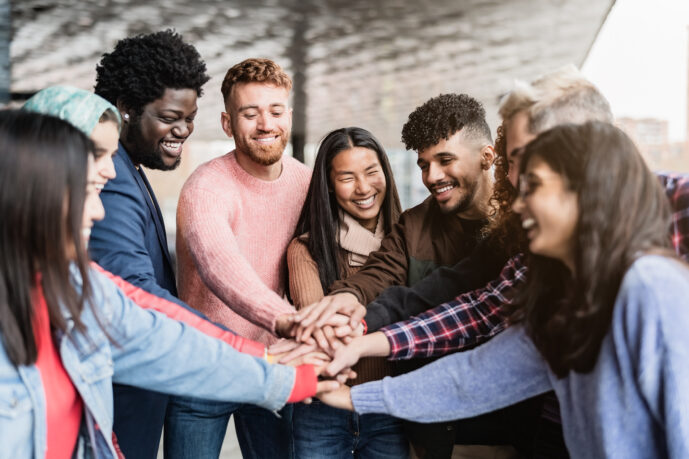 In this blog post, Hannah Kulkarni, Customer Success Manager II at CRIO, caught up with Dr. Lovie Negrin, founder and director of research at Randomize Now, for an insightful conversation. Together, they dissect the impact of how Dr. Lovie's efforts are increasing diversity-driven clinical trials.
Who is Dr. Lovie?
Dr. Lovie Negrin is the founder and director of research at Randomize Now. Negrin has led some of the nation's most innovative and impactful studies since 2013. She is also a co-founder of Noir Research Collective (NRC), "a site solutions company (SSC) driven to help achieve small research site success." NRC assists small research sites with:
identifying potential trials
submitting budgets/contracts
essential document completion
institutional review board submissions
vendor selection
PI and staff training, and
connecting with Sponsors/CROs for visibility and site selection.
What inspired the creation of Randomize Now?
Dr. Lovie expressed that her purpose and mission, from day one of starting her clinical research site, was to increase diversity in performative ways.
It is challenging gaining the trust from physicians who provide care to vulnerable populations," explains Dr. Lovie. "Specifically the elderly and black community."
Dr. Lovie's dream was to build an organization that contracted people who understood the mission. She would not take on a study until physicians understood her purpose – increasing inclusivity in clinical trials. She then shared her approach with other providers, generating more partnerships with aligned missions. They targeted private practices and organizations in underrepresented areas. This expanded her network of trusted physicians. To date, Dr. Lovie affirms that she has "grown a team that encompasses the values of our company and displays compassion for people in all communities."
What strategies and approaches has Randomize Now used to maximize diversity and inclusion in their active trials?
Dr. Lovie prioritizes her research staff. Diversity and inclusion in clinical trials start at the site. If all staff members only represent one community, it does not create a safe space for its visitors. When hiring staff, she asks questions that are uncomfortable during the interview process to get a sense of their character. Further, to ensure that her staff all share the same values and can help navigate through patients being hesitant to enroll in a study, Dr. Lovie role plays these conversations. She's interested in assessing how the candidate would interact with the patient, and the strategies they would employ to establish trust.
Dr. Lovie focuses on character when hiring. "Not every site delivers a positive patient experience," explains Dr. Lovie. That's why she places an emphasis on hiring people who have a "right-fit" personality, want to learn, and do the job.
Beyond the internal staff members, Dr. Lovie focuses on creating a safe environment at Randomize Now for all individuals to feel welcome. Additionally, her site displays flags and signage to clearly indicate to onboarding patients that they are a LGBTQ+ friendly facility. Randomize Now wants people to understand that they serve all communities and that they have an obligation to create a safe space for anyone that comes through the door. If you are uncomfortable with that, then you are not a good fit.
What can the clinical research community do to help achieve the mission of increasing diversity driven clinical trials?
Dr. Lovie offered two responses:
Industry-wide: As members of the same clinical research community we should focus more on promoting and highlighting the use of site-facing platforms like CRIO. CRIO and similar platforms can help sites target, quantify, and increase their diversity-driven enrollment. If sponsors and CROs collaborated with sites utilizing these platforms we could see an increase in diversity and inclusion in the industry altogether. Another important focus is ensuring that sponsors and CROs are also continuously aiming to engage on their enrollment numbers.

Individual site/sponsor & CRO relationships: It's important for site leaders to build relationships with sponsors and CROs when reviewing study contracts. As a sponsor or CRO, it's imperative to be more proactive in this space, making sure, even if in an unconventional way, to assist the site with enrollment. We should make sure [the sponsor] is asking, 'How can we add to that?' Dr. Lovie shared an example of this noting:
My site is community engaged. We recruit 75% of our patients through community engagement events at least twice a week. We are also vendors at these places. On one particular trial, most other competing sites were identifying patients within clinics. Alternatively, we got our patients from our healthcare-centric community events. We partner with a lab to do free blood testing as part of the healthcare event. This is totally separate from the trial side of things. In this way, we not only just do the research side, but more the healthcare side of business.
Patients then have the opportunity to provide consent at these events, allowing Dr. Lovie's site to utilize their labs to screen for studies. On the aforementioned study, Dr. Lovie then went back to the sponsor, requesting that they pay for the labs for patients that actually qualified for their particular trial. The sponsor agreed, even though this was not their usual practice. As a result, Dr. Lovie and her site were able to qualify patients from this event into a difficult enrolling study.
End Remarks
Building out strong relationships between the site, sponsor, CROs and vendors is critical to increasing diversity in clinical research. When we asked what Dr. Lovie thinks the future of clinical research looks like, her response was, "mobile." By fostering unified industry collaboration with a shared purpose of enhancing diversity in clinical trials, we can effectively achieve this goal. Altogether, we must ensure that there are resilient relationships within our industry. This will better enable sites to recruit and enroll from many different communities, while meeting their enrollment numbers. With the collaboration of sponsors and CROs developing inclusive protocols, and vendors demonstrating the success of sites with hard data on their diversity results, sponsors can identify successful sites to award a study. Diversity is a collaborative feat, and we must all work together towards inclusivity.