eRegulatory
eRegulatory
Electronic regulatory binder
Streamline regulatory workflows with paperless binders and the first-ever digital delegation log
Manage training documents
Instead of filing the same GCP, IATA and other common files multiple times, site users can file them once for the site or themselves, and then let CRIO file into each study automatically. Expiration alerts and versioning ensure users keep their credentials up to date.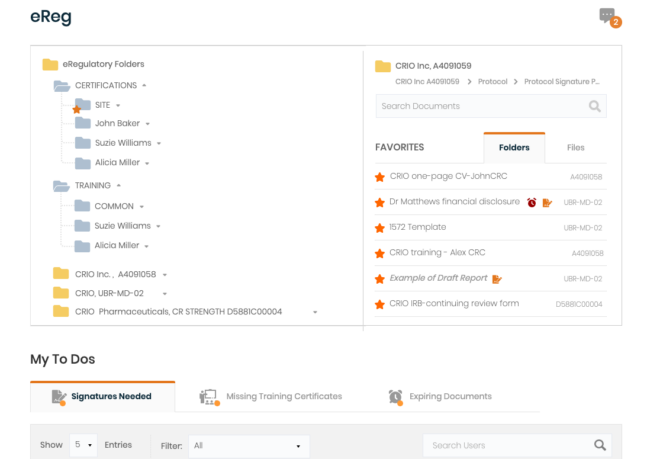 Manage study ISF binders digitally
Upload, version, route, and e-sign regulatory documents. Configure study folders and save favorite folder structures as templates. Track expiring documents, bulk sign documents, and view/respond to CRA queries.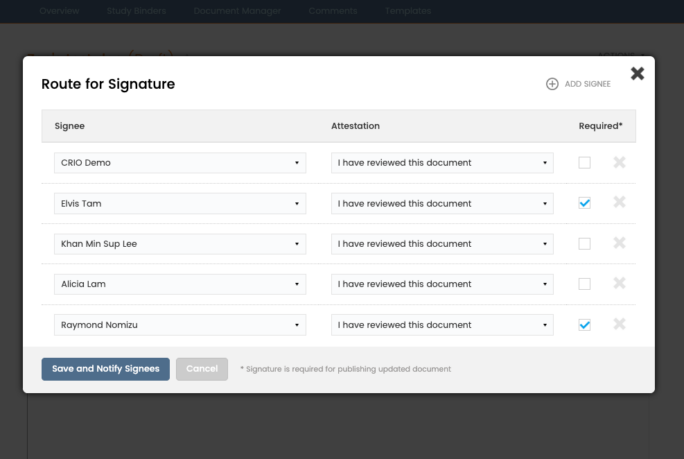 Digitize the Delegation Log
Study teams can build electronic delegation logs. Copy duty profiles from one user to the other. Easily keep track of requested and delegated duties. Each user can view their own personalized delegation log with one click. CRAs love our downloadable, print-friendly DOA log with legible audit trails!