Single sites
Take your site to the
next level
An all-in-one, intuitive and easy-to-use platform, built for sites, by a site. Trusted by thousands of sites worldwide, and embraced by monitors.
Schedule Demo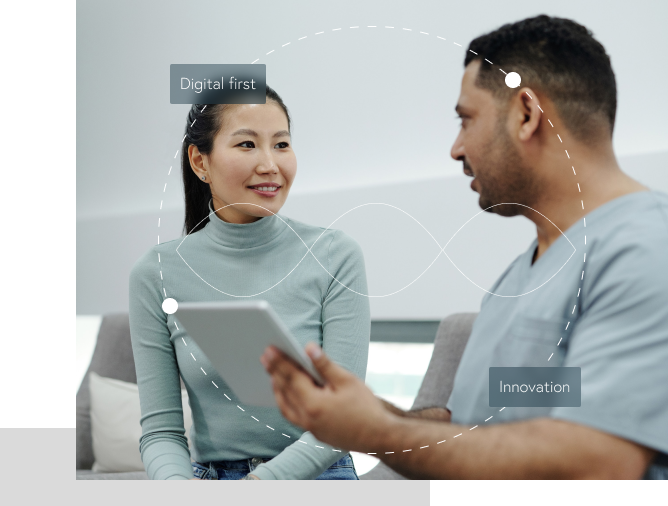 CRIO sites



perform better

Reduce deviations down

40%

Reduce audit risk down

70%
01
Save time and money with eSource, eRegulatory, and eConsent
Eliminate paper binders, reduce deviations by 40% and enhance PI oversight by reducing audit risk by 70%. Build study templates in hours, not days, or purchase a template from our Study Marketplace. Access source and regulatory binders 24/7, collaborate with your team, and tie eDOA duties to source collection. Never miss a reconsent.
02
Grow your business with efficient recruiting and scheduling
Manage calling campaigns, send text blasts, build interactive prescreening questionnaires, and pull web leads directly into the system. Use the automated window tracking to schedule visits, and pre-program appointment reminders to keep patients on track.
03
Maximize cashflow
Tie finances directly to eSource data so you never leave money on the table again. Keep receivables up to date, and manage invoices and payments. Pay patients through reloadable stipend cards with the click of a button.
Case Study
CRIO
x
Palm Beach Research
Through a carefully controlled time study, Palm Beach Clinical Research was able to save one third of clinical research coordinator time through CRIO. Now, Clinical Research Coordinators can now screen patients and manage peak patient recruiting times more efficiently.
Learn how you can save your clinical research coordinators' time by watching the video. Plus, download Palm Beach Research's time study.
Learn how you can save your clinical research coordinators' time.
Testimonials
Our CRAs love CRIO - they say it makes their monitoring much easier to do. With the built-in queries, we can respond to their questions right away. Unlike other remote monitoring solutions, we don't have to stand by the scanner spending hours uploading documents.
Joel Ebuh
CEO, Gadolin Research
Using CRIO, our site saved so much time. We were the top enroller on our RSV vaccine study, randomizing 388 patients in 6 months, 85% of them African American.
Hisham Atriss
President/Founder, Vida Clinical Studies
In research, one error can cause a lot of bad consequences like an audit, loss of business, etc. With CRIO, I know I have a much lower chance of something like that happening. I can go to sleep at night knowing we have quality under control. This is my livelihood, so there is no price tag to that peace of mind.
Dr. James Clark
Principal Investigator (now with Alcanza)
I highly recommend sites, sponsors and CROs implement CRIO across their trials. It's a powerful, purpose-built clinical research tool that ensures protocol compliance upfront.
Dr. Elena Christofides
CEO, Endocrinology Associates
In the exam room, the system is like an app, not a cumbersome program. It has the look and feel of efficiency, which is what you want.
David Scott
Owner, Palm Beach Research
Solutions
Discover the Perfect Solution
for Your Clinical Research Site
Learn more about CRIO
Our team would love to give you a walkthrough.