5 Minute Read
The 5 Stages of an FDA Audit for Clinical Trial Sites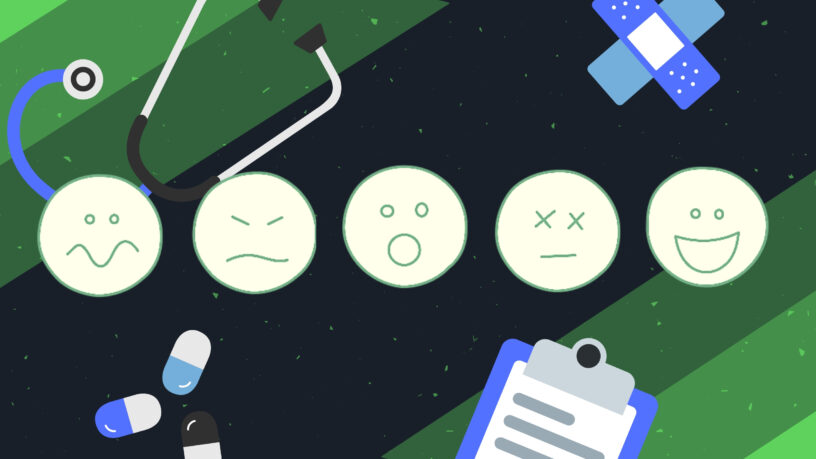 Hear what it feels like to endure an FDA audit as a Principal Investigator or clinical research site owner, based on interviews with current or former site owners and operators.
Stage 1 of an FDA Audit: Anticipation
One mistake could ruin your clinical trial site…
Unfortunately, many site owners and principal investigators live in constant anticipation of an FDA audit. Even the highest performing sites fear that just one slip-up could cost them their reputations and/or businesses. So many variables could result in an audit and inspections themselves can be unpredictable, not to mention the FDA can perform a site audit at essentially any time.
So, why do FDA Audits happen? Per FDA guidance:
FDA conducts both announced and unannounced inspections of clinical investigator sites, typically under the following circumstances:
To verify the accuracy and reliability of data that has been submitted to the agency;
As a result of a complaint to the agency about the conduct of the study at a particular investigational site;
In response to sponsor concerns;
Upon termination of the clinical site;
During ongoing clinical trials to provide real-time assessment of the investigator's conduct of the trial and protection of human subjects;
At the request of an FDA review division; and
Related to certain classes of investigational products that FDA has identified as products of special interest in its current work plan (i.e., targeted inspections based on current public health concerns).
Stage 2 of an FDA Audit: Confusion / Anger
Someone reported us; I would've killed them if I knew who it was…
Although over 80% of FDA audits are classified as "routine," inspections can still happen when you least expect. This was the case for one site owner. He had just recently revamped his site's software systems and invested in a compliance consultant to certify his procedures. Although he was feeling more confident than ever in his site's performance, he was shocked by an unannounced audit. He later discovered that someone had issued a complaint that prompted the audit, but the owner had no way to find out who the person was or what his/her motivations were.
Stage 3 of an FDA Audit: Fear
I was scared ****less…
Sometime between the audit notification and the inspector opening your files, site owners and principal investigators usually transition from confusion to fear. Regardless of how strong your preparation or anticipation was, it's almost impossible not to be scared of the potential repercussions of an FDA inspection.
CRIO's clinical trial software has passed multiple FDA Audits. Curious how it could protect you? Learn more by speaking one-on-one with a team member.
Stage 4 of an FDA Audit: Frustration
This lazy dumb*** in a badge spent 2 weeks in our office…
Although it doesn't sound as obvious as anger or confusion, frustration is a common feeling during a long audit. Inspectors usually only spend a few days onsite, but FDA audits can sometimes take several weeks to complete, and inspectors can ask to see any part of the clinical operations or talk with any member of the staff. Added to the fact that federal inspectors have the authority to make arrests, the length and stress of many audits can frustrate even the most patient, compliant site owner.
Stage 5 of an FDA Audit: Devastation / Relief
I would've had to close down the business. Thank goodness we passed…
The end of an FDA audit can be devastating or relieving. At its worst, an audit can result in a warning letter requiring voluntary compliance, disqualification from future studies, or even legal prosecution. Passing an audit without reported findings or a penalty from the FDA is surely relieving, but it by no means absolves your site from potential future inspections.
Before an audit's final classification, an auditor may issue Form FDA 483, which formally lists significant inspection observations. The FDA recommends you respond in writing within 15 working days of receiving a 483. Your response should outline your evaluation of the causes and extent of the reported problem, along with a plan for preventing the same problem(s) in future studies. Adequate responses to FDA observations may have a favorable impact on the inspection's outcome.
Following the Form 483 (if issued), the inspector submits an Establishment Inspection Report (EIR), along with any relevant materials collected during the audit, to an FDA Center for final review. The FDA's classification may or may not be shared in one of four letters to the clinical investigator (a letter is not always sent when the auditor observed no significant deviations):
A letter generally stating that the FDA observed basic compliance. (Good.)
An Informational or Untitled Letter, outlining observed deviations not significant enough to warrant a Warning Letter. An Untitled Letter may or may not request a written response from the clinical investigator. (Okay.)
A Warning Letter, which identifies serious deviations at the clinical site and includes a request for correction and written response by the investigator. The FDA also provides copies of warning letters to the study sponsor and reviewing IRB and posts them on the FDA's public website. A warning letter is almost certainly the kiss of death for a Principal Investigator, as sponsors will no longer want to work with you. (Bad.)
A Notice of Initiation of Disqualification Proceedings and Opportunity to Explain (NIDPOE), the most severe letter, begins the FDA's process for formally disqualifying the clinical investigator from conducting future investigational studies. While an investigator a can petition a NIDPOE, it is still shared with the sponsor and IRB and posted publicly, thus effectively ending the investigator's clinical career.
Stage 6: Switching to eSource
I absolutely love CRIO. I cannot picture running a multi-specialty research site without it.

– Jill Heinz, Site Director & Owner, Injury Care Research
While people (research coordinators, assistants, nurses, etc.) are an uncontrollable variable, many of the most common and prominent risks associated with source data can be eliminated with electronic source (eSource), with verified security measures to ensure 21 CFR Part 11 compliance.
An eSource system (such as CRIO's) can include built-in procedure logic, which ensures accurate calculations and complete forms. The beauty of software is that it can do calculations and timestamps automatically, as well as alert the coordinator if he/she misses a question or enters a disqualifying patient attribute. In fact, a 3rd-party (non-FDA) review has shown our system to reduce protocol deviations by 50%, thus relieving much of the audit risk for principal investigators.
An FDA audit is a roller coaster of emotions that can happen at any time, but you can take precautions to reduce your chance of being audited and increase your chance of receiving no findings in the case you are audited. Most importantly, eSource enables all-around higher quality clinical trials.
Learn more about how you can protect yourself with eSource.