5 Minute Read
Site Autonomy – Choose Your Own eSource Tool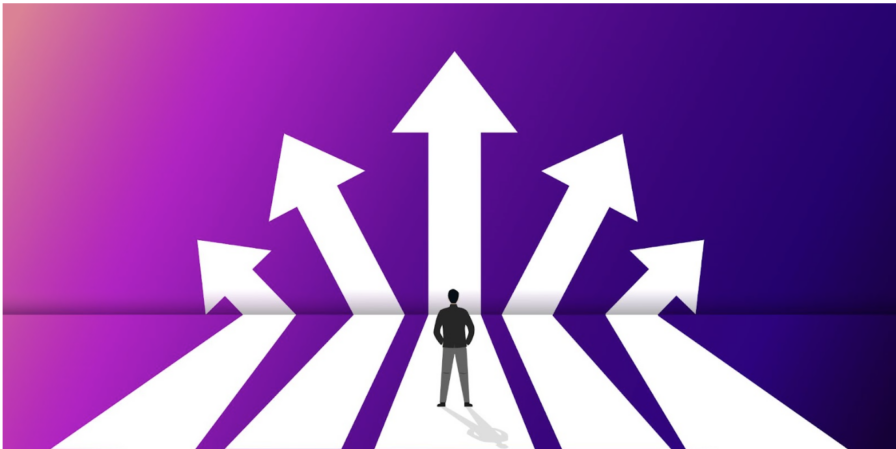 Thousands of sites around the world have embraced site-facing tools such as eSource, eISF, and eConsent. These technologies are now a routine part of the clinical trials landscape. Yet, we still often hear sites expressing their belief that they need sponsor approval to adopt their preferred electronic source platforms, like CRIO eSource. That is simply not the case.
In this blog post, we will outline the regulatory requirements. We'll also provide sites with a clearer understanding of adopting site-based eSource tools.
Myth #1
: Sites can only use software that has been approved by the relevant regulatory body. 
False:
The FDA and other regulatory entities around the world do not qualify software tools. 
For example, the FDA clearly states in the latest 21 CFR Part 11 Guidance that it does not issue preliminary certifications for software that falls under Part 11. These systems are subject to review during an inspection. At this point-in-time review of the system(s) in place, the FDA then makes a determination whether or not the system is compliant with applicable regulations.
While past results may indicate future results, it is important to consider that system changes, software updates or changes to the use cases of the software may lead to a different result next time the software is reviewed by a regulatory body as part of an inspection.
CRIO equips our clients with the necessary tools and documentation to demonstrate regulatory compliance throughout the entire usage of our software at the site. We perform periodic regulatory assessments when significant changes are made to the software. This provides assurance that the CRIO application remains in compliance with all relevant regulatory requirements.
Myth #2
: Sites can only use sponsor-approved software. 
False:
For this myth, different scenarios need to be considered.
Scenario #1: A site has been selected to participate in a study and there are no agreements in place (CTA, protocol, others) that specifically require the use of a particular electronic system. 
In this case, the site is free to use any electronic system for eSource, eConsent, or eISF – just to name a few. Sponsors analyze the data that they receive from the site(s) in their EDC system of choice. The site can maintain source data in any electronic system, as long as it can provide the sponsor with the required data points for further analysis. The source data system used is solely the responsibility of the site & investigator. This is similar to paper source data collection and transcription into an EDC system.
It is entirely possible that the sponsor may suggest a tool as an option to consider for participating sites. However, it is certainly not a requirement in this case.
For sponsors that read this article, keep in mind that CRIO offers the sponsor-facing Reviewer EDC tool as an ideal EDC replacement.
Scenario #2: The sponsor determines the use of a particular electronic system and all participating sites are required to use it as outlined in the contract with the site, CTA, protocol, or other relevant document.  
In this case, the sponsor likely has an agreement with a technology vendor. This mandates the adoption of that specific electronic system to all participating sites. Oftentimes the case where ePRO tools or sensors are used to uniformly collect specific data points.
Challenges with sponsor-mandated technology 
Having the sponsor select a eSource, eConsent or eISF tool for its sites comes with its own challenges, including a potential lack of familiarity with the needs of research sites. Coordinators and investigators are required to undergo training on new technologies and software that may only be used for a single study at the site. However, sites gain significant efficiencies once they've adopted and configured their own system of choice across their portfolio.
By contrast, using a new software system for a single study can lead to a significant employee learning curve, without the corresponding return on investment. This result could be staff frustration, stress, and even decreased productivity and accidental misuse of the system. For more information about the key elements to successful employee system training, please see our webinar from May 2023.
Regulatory Exposure
A number of studies have been subject to regulatory inspections where CRIO was the eSource tool of choice for sites. To date, no inspector has challenged the use of the CRIO system by sites. In fact, our analysis shows that sites using the CRIO system have an overall audit risk reduction of 70%.
Additionally, we've had the opportunity to interview one of our clients who underwent an inspection by the FDA.  He described the benefits of having a validated system in place, along with the supporting documentation, and the overall quality gains his site experienced. These efficiencies are exactly what insulated his site from any adverse inspection findings.
Summary
Regulations governing clinical investigations of drugs, biologics, and medical devices establish clear responsibilities for sponsors and investigators. Sponsors have specific duties, such as selecting competent investigators, monitoring the investigation, and ensuring data quality.
On the other hand, investigators are responsible for the preparation and maintenance of accurate and comprehensive case histories. The investigator bears the responsibility for collecting these data. Similarly, the most recent ICH GCP draft guidance² (ICH E6 [R3]) specifically mentions that tools can be deployed by the sponsor (ref: section 2.12.4) or the investigator / site (ref: section 2.12.8 & 2.12.9). Irrespective of the media used, it is the investigator's responsibility to ensure the integrity of the data.
How CRIO can help
At CRIO, our application undergoes a rigorous internal testing and validation process. These validations assure CRIO users that the system is fit for intended use per the regulations. The core application functionality is verified by CRIO's internal QA Engineers to effectively demonstrate regulatory compliance.
CRIO application releases are accompanied by dedicated release notes and validation summaries. We have designed this documentation to assist sites in their preparation for inspections by regulatory authorities. These documents are always available inside the CRIO document center. CRIO puts the site in the driver's seat and empowers you to use the tools you know and trust.
Related Reading: An Enterprise-Grade eClinical Solution – CRIO
Related Reading: Choosing the Right eSource Solution – A Comprehensive Checklist for Sites
________________________
1 Electronic Systems, Electronic Records, and Electronic Signatures in Clinical Investigations: Questions and Answers, March 2023
2  ICH HARMONISED GUIDELINE GOOD CLINICAL PRACTICE (GCP) E6(R3), May 2023