2 Minute Read
More Than Just the "Tech Guys" – Why We're Great Place to Work® Certified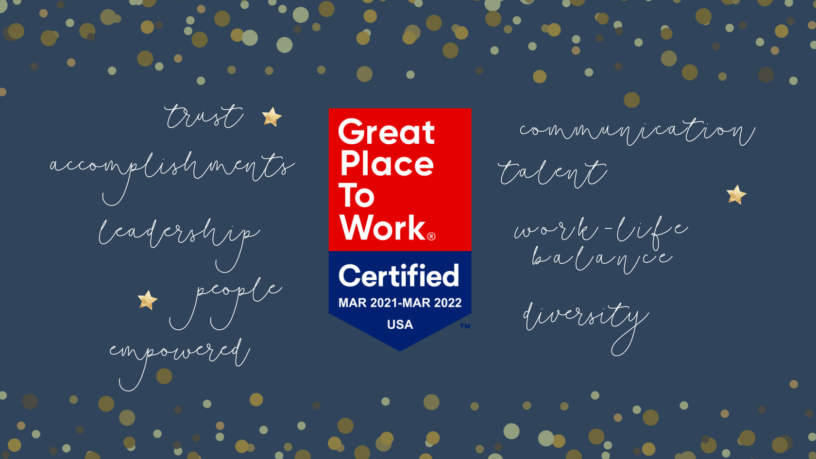 In 2020, CRIO more than doubled in revenue and tripled in employees. Periods of rapid growth are high risk and can undermine cohesive work culture. This is even more true when everyone is working remotely, where there is no shared office space to foster social bonding.
That's why I'm proud that in March 2021, CRIO received certification as a Great Place To Work®. Even in this period of rapid growth, we managed to maintain our great work environment. According to the survey, our employees feel they are empowered, can trust management, and appreciate our diversity, commitment to excellence, and collaborative spirit.
But we have been facing one challenge – we work in a highly specialized vertical, with a lot of acronyms and complex workflows. Correspondingly, our software system is large and sprawling, having grown by leaps and bounds over the years. As a result, many new employees didn't fully understand the problems we have been trying to solve or the way our system is designed and why.
So we launched a comprehensive, 6-day industry and software training curriculum. Our team members, mainly in Customer Success, came together to build a series of workshops to teach new employees about the industry, the players, the pain points, and the CRIO features that address these pain points. We made sure to clear employee schedules. We assigned homework, administered quizzes, and solved real-life problems together.
We just finished our inaugural cohort, to resoundingly positive reviews. Our newly trained employees feel they have greater context for their work and a strong foundational knowledge base.
Besides making our employees more effective, this training has two other implications.
First, if you're a CRIO client, it means that we'll be better able to meet your needs since all of our employees will understand your pain points. Just think what it means to you that the people coding your software know what an Adverse Event is, what the difference is between a CRC and a CRA, and why paper delegation logs are so challenging.
Second, it means that our employees are even more attractive to outside recruiters. And that gets me back to being a Great Place to Work®. In this intensively competitive marketplace for talent, having a strong and cohesive company culture isn't just a marketing slogan or recruiting tactic, but an essential element of business strategy. We've made a big investment in our employees, and there's no going back.