1 Minute Read
Clinical Research IO's latest survey shows that clinical research sites have adopted widespread technology in response to the rise of decentralized clinical trials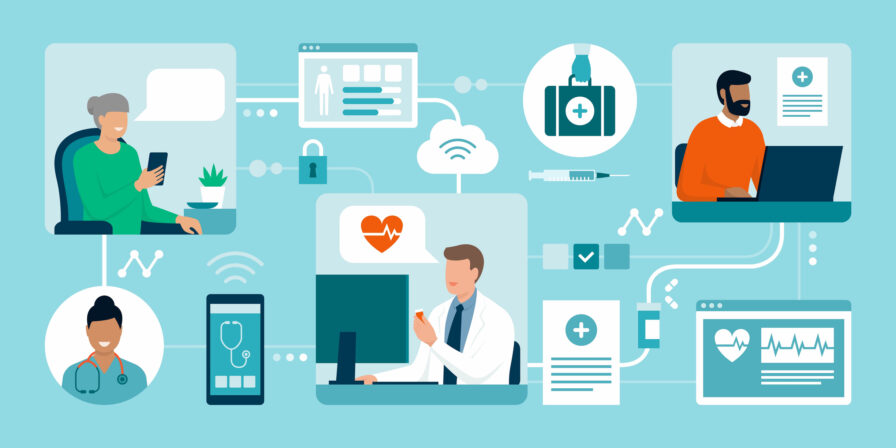 Clinical Research IO (CRIO)'s recent site survey showed that most sites have recovered business lost during the pandemic, are adjusting to the decentralized clinical trial model, and have implemented their own software in response.
At the beginning of the pandemic, CRIO conducted a survey to look at the impact of coronavirus on research sites. By March 2020, 25% of sites had stopped recruitment. Of the 75% that continued enrollment, about half (37%) were considering halting new patient enrollment. These sites also reported on average, a 27% drop in recruitment.
In addition to facing enrollment challenges, sites had to implement new COVID SOPs, work around travel limitations and quarantines (for both site staff and patients), manage an increasing number of protocol deviations, and adapt to new methods of site monitoring.
With the adoption of decentralized clinical trials, the clinical research ecosystem has established a new normal. According to CRIO's latest web survey, site operations are finally returning to historical levels of study startups, patient recruitment, and study visits. Roughly a fifth of sites have actually seen their volume of studies, patients, and visit volumes increase to above historical levels.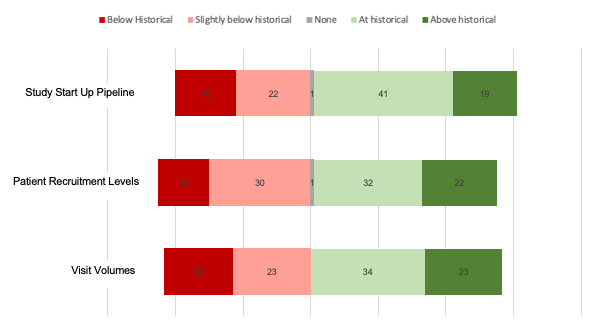 The survey results also revealed increasing adoption of site technology (eSource, CTMS, eRegulatory) and other electronic systems (telehealth, eSignatures). 
45% of sites adopted new electronic systems due to COVID.

70% of these plan to keep all of the adopted systems for the long term.

47% of sites implemented remote monitoring for almost all of their study protocols.

58% of sites used their own site technology, rather than the sponsors', to enable remote monitoring visits for their sponsors.

49% of sites are actively implementing remote consent.
The web survey was fielded from June 1, 2021, to June 17, 2021. A total of 74 respondents across different therapeutic focuses participated.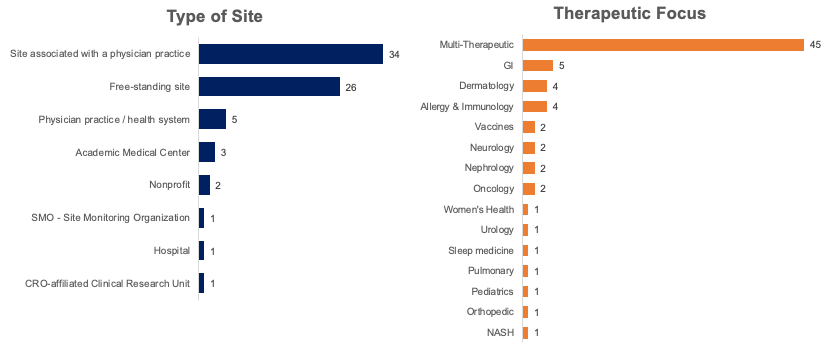 To view the entire survey and download a copy of the results, please click here.