4 Minute Read
A Simple Guide: Selecting the Right Software for Your Clinical Research Site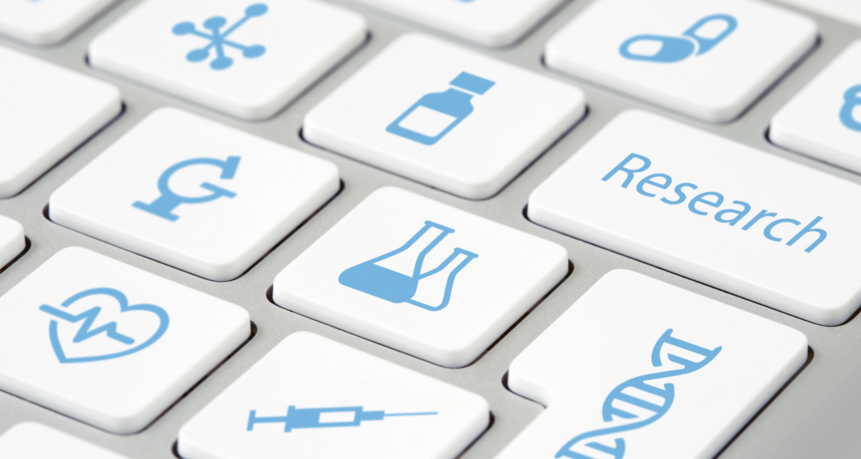 If you're considering new software for your site, you'll need a game plan. Technology is designed to make your work-life easier, but with so many options, the search for the right solution can quickly become frustrating. To start, make a list of the challenges that you would like your new solution to address, and separate those into "Must-Haves" and "Wants." Your "Must-Haves" list should be concise and consist only of the primary features that will enable efficient workflows at your site. Your "Wants" list can be much broader and include secondary features. Not all software companies are the same. Consider this easy guide to find the right one for you.
Usability
Assess usability when you start investigating solutions to solve your pain-points. A highly usable product is much easier to learn and implement, which reduces your training costs. If your staff can't use the product efficiently and consistently, they simply won't use it whatsoever, and no amount of fancy reporting tools can save you from a lack of reliable data. Usability puts the user at the center of the design process. Keep in mind that the best service providers will deliver on continuous innovation and exceptional customer service.
Responsive customer service
The sole purpose of customer service is to meet your expectations, understand your unique challenges, and ensure that you're satisfied with the outcome. Make sure your needs will be acknowledged and handled in a timely and professional manner. Look for indications that the customer success team is knowledgeable, responsive, and makes finding answers fast and easy. You'll want a reliable ally as your partner to successfully implement your new software and ensure that you're following best practices.
Assistance in implementation
Don't underestimate the implementation process. Proper implementation guarantees that you maximize the platform's value. Even if the system perfectly meets your requirements, you'll still need proper planning to implement it at your site. A good customer success team helps you overcome staff resistance, unexpected costs, and unforeseen technical difficulties. If your site is adopting eSource and eRegulatory for the first time, ask your software vendor if can they provide SOP templates, along with any other relevant FDA guidance documents that may help you prepare for the transition.
Clear plans for growth
The technology realm is highly competitive, especially for clinical research. But innovation is an ongoing endeavor. Constant innovation creates better processes, unlocks more productivity, improves performance and delivers better results. Ask your final contenders if they maintain a product roadmap for enhancements. Try to get a sense as to whether or not they understand the industry and have a focus on anticipating industry needs.
Comprehensive solution
To stay competitive, sites must gain maximum advantage of rapidly advancing innovations within the industry. As you look to implement new technology, you'll ultimately be choosing between a tool or a comprehensive solution. Tools only deliver specific functionality, but a comprehensive solution will deliver a combination of tools to address your needs. If you're looking to streamline your site, seek a solution that aims to solve multiple problems in the same domain. Look for one logical software solution, meaning that eSource, eReg, recruitment and financials are all tied in together via one login. The goal should be to automate steps that once required manual input, saving you time and money.
Large development team
It's important for you to know that a company is always working to provide you with the best product or service. Continuous innovation motivates and empowers employees to solve problems and deliver solutions that improve efficiency. This may seem like an odd question to ask during the sales process, but be sure to ask about the size of the development team. Continuous innovation requires a lot of work. A team stacked with software engineers who work closely with the customer service team ensures faster results on enhancements, bug fixes, and more.
Value
To stay competitive, sites must gain maximum advantage of rapidly advancing innovations in the industry. But don't choose a service provider based on price alone. It's far better to focus on the value that the software will bring to your operations rather than just its price.  If price is your primary driver, you risk acquiring a system that may not adequately meet current and future requirements as your site evolves. If a provider is offering the lowest cost, ask yourself, how they can afford to do so? What services are they not offering? What are you ultimately sacrificing in the long-run?
Additional services 
A software provider who offers a variety of services is better positioned to deliver a customized solution that best fits your needs. Some vendors offer additional services including integrated stipend solutions, VOIP service, study & budget design builds, additional training hours, data migration, and more. The search for the right software can be daunting, but armed with this information, you're even closer to finding the best fit for your site.
Ultimately, steer your focus towards companies who are demonstrably thinking about today, but planning for tomorrow. CRIO is constantly innovating and has an eye on the future of research. We're building products that will solve your site's pain-points, today, tomorrow and always. Our innovation roadmap is continuous and with new integrations in the pipeline, CRIO is committed to streamlining the trials of the future. Our team would love to give you a walkthrough. Schedule a demo to discover how we can help you realize your vision.