How I Built and Sold the World's Largest Late-Phase Clinical Research Site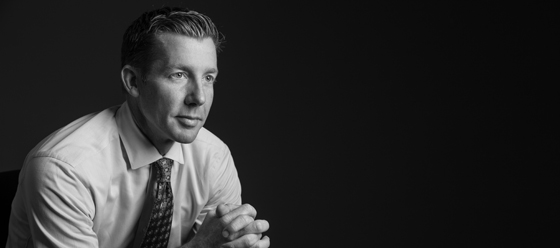 How did you get into research?
I got started in clinical research as an undergrad. There was a group of physicians from Harvard that came to the University of Cincinnati, where I was studying, who started a centralized research office. I was part of that team. The first 2 years I coordinated, and my last year I learned all about contracts, budgets, etc. Then I hit the trade shows and learned how to interact with pharmaceutical research companies.
I left school with one of the fellows and we started Psychiatric Institute of Florida, which ultimately became CNS Healthcare, now a major CNS network. This was 1998. It took us almost 10 years, and we built that into a series of 4 mid-sized sites. Each site had roughly 15 people– 7 coordinators, a regulatory specialist, a recruiter, a QA director, a site director, a few doctors, an office manager. We fine-tuned the metrics and ran this network as efficiently as possible.
So how and why did you start Compass?
I wanted to pursue a different vision. First, I wanted to pursue multiple therapies, instead of limiting myself just to Psychiatry. Second, instead of building out several sites of the same size, I had a hypothesis that we could build a much larger site at a single location. So I really wanted to push the boundary and see how much further I can grow a single location. I just had twins and couldn't travel as much, so this dovetailed with that.
So in 2006, my partner Craig Curtis, MD, and I started Compass Research. Craig was an ER doctor with 10 years of clinical trial experience and started off as the PI and Medical Director. Because of his training, we could apply for a wide range of study types. Our first areas of focus were in pain and Internal Medicine. We quickly became the pre-eminent site for fibromyalgia and post herpetic neuralgia. I've always believed that you have to build your center around the physician, not the operations.
How did you grow your site network?
Soon after starting, we brought on other doctors and cultivated them as employee-investigators. We made them PIs early on so we wouldn't be too concentrated in one person. Because of my rolodex from CNS Healthcare, I was able to assemble the talent upfront pretty quickly.
From there, we built up three separate areas: Pain, Internal Medicine, and CNS. We created virtual teams within each area, so we operated as if we were 3 sites in one. At first, the doctors covered each other across areas, but soon each area became large enough that they could field their clinical teams. We shared the administrative functions across the three teams. So we centralized the management team, the finance, the G&A–we operated like an SMO (site management organization), with the clinical teams operating separately, only in one geographic location instead of three.
At the 5 year mark, we opened our phase 1 clinic. What happened was that the industry started doing more early stage adaptive designs, which meant that now instead of just requiring healthy volunteers, they wanted special populations–people with target indications they could test early on. Since we had these populations, we could leverage them for this work. Right around this time, there was a nearby phase 1 site which had a lot of employees who were leaving. They approached us, so we grabbed them.
This all makes sense. But still, you were out-of-the park successful. What do you think was your secret sauce?
First off, a big part of our success was having a growth mentality. Most sites get to 4-5 coordinators and stop because they are limited by space and/or management capacity. We broke that mold and said "let's see how big we can take this." We kept pushing and pushing, and as we grew we found that there was no natural rate-limiting factor on our growth. Even at the time we sold in 2016, I firmly believed we could have grown to double our size.
One of the keys was bringing on a professional management team. After three years, we realized we had to diversify our team, and bring in people who were smarter than us. Jeff Pohlig joined our team in 2009; he brought very strong operational leadership to complement my visionary style. That shot us up 10 rings. We also hired a good CFO to help with strategic planning. The CFO helped us with planning and forecasting, allowing us to pilot new initiatives and pivot quickly.
We were able to make breakthroughs on recruiting for Alzheimers trials. We found a way to network with neurologists locally and in the community. We partnered with non-profit organizations. For instance, the top neurologist in Alzheimers care, Dr. Goodman, was at a hospital. The hospital decided to disinvest in this type of treatment, so we acquired his practice. We became a health care provider, and that tie-in fueled a lot of our research growth. Everyone knew who Goodman was, so we were able to forge partnerships with community organizations.
We bought another practice. We built a satellite facility in The Villages, which was the country's largest 55 and over community, with 120,000 residents. For 2 years I networked with the ownership of that community and we reached an agreement that we would become the single provider of clinical trials inside that city. We ultimately built out two separate facilities; together, they are the size of 6-8 clinical trial sites.
In our peak year, we randomized 225 patients across our Alzheimers portfolio, which was by far the largest enrollment figure in the country.
How did you integrate care and research in your network?
We partnered with physicians who had patients who could benefit from clinical trials. We specifically looked for physicians who were motivated to help their patients because it was the right thing to do from a care perspective. In fact, if we sensed that the physician only wanted to do research for the money, we cut off negotiations. Once we knew that our physician partners were appropriately aligned, we could then provide the support and reimbursement for chart review. If the doctor's staff was too busy to do chart review, we would send in our resource to do it.
Two common constraints on the ability to grow site networks are staffing and real estate. How did you address those?
On staffing, we had a reputation as an attractive place to work, so we were able to have a steady stream of recruits ready. Early on, we created the Research Assistant role, which we staffed at a ratio of 1 RA to 2 CRCs. These RAs were our future coordinator team. So we always ensured we had a pipeline of talent.
For the real estate, we rented space in a multi-tenant medical office complex. We started with 1200 square feet. We took very low salaries so we could build up cash reserves in the company. As we grew, we worked with the landlord to move into adjacent spaces. At times, when we were too constrained, we would send a coordinator into one of the physician's offices and pay a sublet fee.
What helped with real estate acquisition was having a professional finance team. They could run projections and forecasts, and work with lenders and landlords to identify, acquire and build out space on a timeline that supported our growth.
How did you make the decision to sell Compass?
I would always attend Wall Street discussion forums to see which therapeutic indications were receiving funding. At one of these conferences, I met David Blume, an investment adviser in the space. He and I became friends. He suggested I valuate the business. So we retained him and he performed an outside-in valuation. It was extremely valuable, and opened our eyes to the possibility of a sale.
We decided to market our site network to see what we could get. Ultimately, 32 acquirers expressed interested. So this started out more as an educational foray, and became an opportunity. We ultimately sold in 2016.
Read David Blume's article on the CRIO Blog about the trend towards site consolidation and SMOs.
Tell us about the current wave of site consolidation. When do you think it started, and how is it different from the earlier wave?
I'd say this wave started in earnest around 2010. I was around in the SMO consolidation heyday from the 1990s. My opinion is that back in the day, people were rolling up sites as a commodity instead of taking it from a strategic perspective. Consolidators grew too fast, took on too much, so they failed. Half of the people who sold their sites bought them back for nothing and re-built it. So I think the weakness in many of these models was that there was no solid operational perspective. No one had the perspective, "How can we change the game?"
It's so hard to consolidate the space because we're a service industry. The sites are small, boutique, often operating under the personality of a single person or group of people. There's not a lot of solid sites out there that are large and institutionalized enough to acquire.
However, as an industry, we have to work together and become more professional. If consolidation doesn't work, then we need to consider investing greenfield. In fact, I'm a strong believer in the hub-and-spoke model, where an existing site serves as the hub, and partners with area physicians on a greenfield approach.
And what about technology? Do you think site consolidators should go electronic?
You have to. And I don't mean just CTMS, but eSource and eRegulatory. You should be e-everything. You should find best-in-class vendors and partner with them. Have them work together.
Right as I was leaving Compass, our team did an ROI analysis for adopting eSource, and concluded we could get a 4x return. We saw huge gains from standardizing operations, cutting down on deviations, saving coordinator time, and centralizing tasks such as EDC entry.
This gets to what I was saying earlier about how if you're going to acquire a bunch of sites, you need a strategic perspective to create synergy. You shouldn't just cobble together disparate operations, with different cultures, and have them continue to do things, on the assumption that if you acquire 1, 1 and 1 of EBITDA, it'll magically become 4. You have to identify ways to create a cohesive operating strategy, and technology is one of the elements of that.
Learn more about CRIO, the industry's leading CTMS, eSource, and eRegulatory software by requesting a demo with our team.
What are some of the other elements?
Investing in new ways to identify and recruit patients. Complementing hubs with greenfield spokes. Creating a strategic pipeline of studies, where you align your capabilities with areas of future therapeutic growth. Ensuring that you have sites that share the same culture, so standardizing operations becomes easier.

Author: Sean Stanton was a principal at CNS Healthcare and then co-founded Compass, a Florida-based site network specializing in Internal Medicine, CNS and Psychiatry. In 2016, Compass had reached 250 employees, and Sean and his team sold it to BioClinica, where he later served as Chief Operations Officer of Site Operations. Sean is currently consulting in the life sciences industry.