3 Minute Read
Explaining our Mission Statement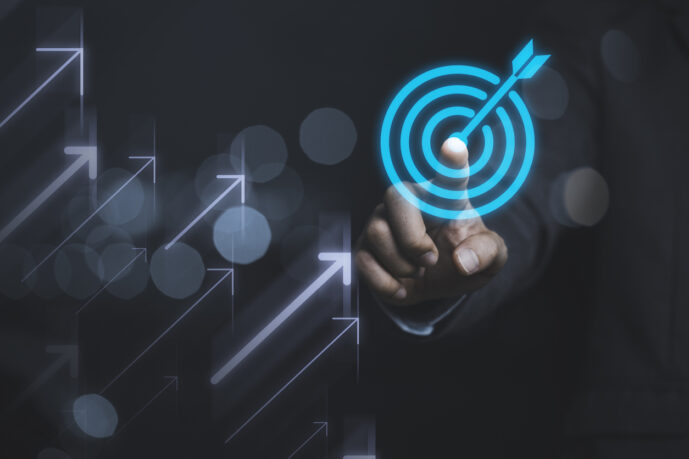 CRIO's mission statement serves as our north star. It shapes our strategy and prioritizes our initiatives. Developed by the CRIO management team, it encapsulates succinctly what makes us different, and it avoids buzzwords and vague, unattainable aspirations. Our mission is "To design and deliver a modern, intuitive, and integrated software platform that reimagines clinical trials for quality, speed and patient centricity." Let's peel this apart:
Design
Yes, we "build," "produce" and "create" software, but for us, the key is the design. What are we trying to accomplish, and how will we do it? To succeed, we need to be laser focused on the problem we are trying to solve. But we are free to design the solution to that problem. We don't simply take existing processes – often manual and inefficient – and convert them to electronic versions. Instead, we rethink the solution from the ground-up. When you use design thinking, you are able to reframe the questions, and break down and then reconstitute the processes to something better and different.
Deliver
Designing a solution is one challenge. Operationalizing it is another. For us to "deliver" a novel and different solution, we need to educate our target market about the problems they have and how our solution uniquely solves them. Then we have to make them succeed using our software. This doesn't simply mean giving them some training lessons. It means we need to partner with them, solve problems with them and provide a range of services that "wrap" around the software, allowing clients to operationalize it the way it was intended.
Modern, intuitive and integrated
We were tempted to call ourselves "innovative" – but let's be honest, everyone calls themselves innovative. So what do our clients say when we delight them with our software? They use different words, but at the core, they say that:
we employ modern software approaches they're used to seeing in their personal apps

that our software is easy to use

our software solves not just one problem, but a host of related problems, because we've anticipated the connection points between one workflow and another.
Hence, we chose the words "modern," "intuitive" and "integrated".
Software platform
CRIO aspired to be the software platform at the heart of the new, reimagined clinical trial process. We don't aspire to be a service-provider. We don't believe the same organization can excel at both technology and service. Instead, we believe that a software platform can continuously improve only by servicing a large range of users with a common set of problems and a diverse set of approaches.
Reimagines
When we design our solution, we don't simply take the existing workflow and make it electronic. Instead, we challenge the status quo at its core: What are we really trying to accomplish? Why do we do things the way we do? Saying "it's always been done this way" or "the regulations require this" is the wrong answer. When we interrogate the regulations, we find that we have a wide degree of freedom to reimagine the workflow. And when we reimagine the workflow, we find that our end state solution not only complies with ICH-GCP and various regulatory regimes, but enhances compliance because our solution aligns with the common regulatory themes of data integrity, quality, accountability, safety, privacy, transparency, Principal Investigator oversight, and protocol compliance.
Quality, speed and patient centricity
Ultimately, what are we trying to do? Save lives? Perhaps. But we think the credit for that should go to the scientists, doctors and front-line providers who are delivering cures to patients. Instead, what we are trying to do is embed quality throughout the entire process and accelerate timelines by eliminating redundancies. By doing so, we can make trials more accessible to patients, improving their experience as the ultimate "consumer" of the process. In short, our goal is to increase the throughput of clinical trials, thereby allowing scientists to test and launch more life-saving cures.
Read More: Empowering Growth in a Remote Setting
Read More: Performance Management Strategies for Remote Teams